all movies are graded out of four stars (
)
---

the drew the final girls a girl like grace it's already tomorrow in hong kong sweet micky for president

The Drew: No Excuse, Just Produce

BUY THE: Poster! | DVD! | Blu-ray! | Soundtrack! | Novel! | Save up to 60% on Movie Tickets & Concessions
It doesn't take one to be a basketball fan to appreciate directors Baron Davis and Chad Gordon's documentary about the legendary hoops league based in the Watts/South Los Angeles area. Certainly, an appreciation of the sport does help as the film traces the league's humble origins and growth in basketball world reputation to its recently dangerous existence and ironic rescue by the fallout of the NBA lockout in 2011. But the film is less about the sport or even the idea of the league itself than the people who made such an enduring inner city institution become downright legendary in the entire sports world, and how good intentions to do their part in helping the community was justly rewarded and lauded as something far larger than mere sport.
The Final Girls (PG-13)

BUY THE: Poster! | DVD! | Blu-ray! | Soundtrack! | Novel! | Save up to 60% on Movie Tickets & Concessions
A postmodern meta-feminist satire of 1980s slasher films is a ripe idea for a film, but director Todd Strauss-Schulson falls short of his biting intentions due to his sheepish noncommitment to period genre authenticity. Granted, the film is skewering conventions such as gratuitious nudity and excessive violence, but the PG-13 approach results in obviously pulled punches that only cushion the impact of the points he and writers M.A. Fortin and Joshua John Miller attempt to make, not to mention dilutes the game efforts of stars such as Taissa Farmiga and Malin Akerman--and as such diminishes the overall fun for the audience.
---
LAFF Official Site
---
Los Angeles Film Festival 2015 Reviews/© Michael Dequina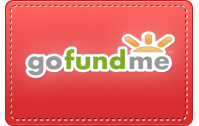 Please keep The Movie Report/
Mr. Brown's Movie Site alive
by generously submitting a PayPal donation.