2011 Reviews
Attack the Block (R)

BUY THE: Poster! | DVD! | Blu-ray! | Soundtrack!
A low-budget sci-fi/action/horror comedy that pays affectionately cheeky homage to not only those genre films of the '80s era but also gang films like The Warriors--executive produced by Edgar Wright and featuring Nick Frost in a small part, no less--the film has insta-cult hit written all over it, but I do think there's real potential for word of mouth to break it through to a mainstream audience. Never mind that low budget, cast of unknowns, and those South London accents--the film is just a hell of a lot of fun, not to mention finds a fresh angle to the oft-done alien invasion premise: said killer creatures land in a rough urban neighborhood, and the only hope at saving the block is a teen street gang and a young nurse (Jodie Whittaker, the only familiar face aside from Frost)... that they just mugged. Despite the core cast of teens, Super 8 this most certainly is not, and I'd actually say this is the film most mainstream moviegoers were expecting that to be: that is, more of a non-stop action thrill ride. And like Wright has done with his films, writer-director Joe Cornish has made one that has its cake and eats it too, in that it holds up as a solidly executed example of the genres and conventions it intelligently satirizes; the banter and byplay and dark comedy is hilarious, but the bread and butter that are the action sequences are genuinely suspenseful and exciting. But making the film even more impressive is how cleverly Cornish turns apparent limitations into assets: the aliens are low-tech pitch black furballs with glowing teeth, but with their design simplicity does come mystery and therefore menace; the film's action is takes place in and around one apartment building, making for a Die Hard-esque labyrinth of confined spaces; and use of first-time actors to play the gang adds not only authenticity, but actual suspense as to who will survive or not--not to mention gives Cornish a chance to make some true talent discoveries, and he's uncovered a star in the making in John Boyega. As Moses, the tough leader of the gang, Boyega doesn't speak much, but his expressions and actions are as eloquent as any passage of dialogue, and as the film ever so surely calls for Moses to take on the mantle of badass action (anti-)hero, Boyega's charisma and presence makes the transition seamless and believable. He--and Cornish--are names to watch, and Attack the Block is certainly a film to watch as it gradually makes its way into U.S. theatres later in the summer.
The Bully Project

BUY THE: Poster! | DVD! | Blu-ray!
"If they gave him a chance... he would be the most loyal friend..." Lee Hirsch's intimate documentary portrait of a selection of youths and their families affected in some way by bullying leaves one appropriately heartbroken and infuriated, the former by the kids made to feel fundamentally inferior by their classmates; the latter by the weak and thoroughly incompetent adults in the school system. But the (paraphrased) quote at the top also shows how the film holds greater, more far-reaching resonance beyond its central hot button issue. As much as these true stories intimately bring home how the bullying issue reverberates far beyond kids' interaction in the classrooms, school yards, and school buses (though, of course, that is the main point of concern), it really comes down to the universal, never ending fundamentally human quest for acceptance and belonging, and how extending a mere modicum of basic compassion and understanding can go a long way--most especially for young people. Hirsch wisely, cannily follows different types of bullying situations--from the expected threads of a bespectacled outcast, an out gay teen, and families dealing with suicides to more uncommon angles, such as one bullied youth's revenge plan gone horribly awry--making this an all the more powerful call for audiences to mobilize.
The Devil's Double (R)

BUY THE: Poster! | DVD! | Blu-ray! | Soundtrack! | Book!
Dominic Cooper impresses with heretofore unseen range in a dual role as the devil and double of the title, Saddam Hussein's psychotic son Uday and the lookalike schoolmate he forcibly recruits to serve as his sometimes stand-in; he is just as convincing as the giddily hedonistic and sadistic Uday as he is Latif, the upstanding army lieutenant increasingly repulsed by the man he is forced to impersonate. It's an intriguing and dramatically promising concept, but the problem with Lee Tamahori's fact-based film is that it never develops into anything beyond a concept. There's little narrative drive as it falls into ultimately repetitive cycles of Uday going crazy and Latif trying to keep composure, with a contrived love triangle between the two and Uday's primary lover (Ludivine Sagnier, awkwardly cast) not adding much in the way of involvement. But Cooper, an actor who generally incites indifference, is a bit of a revelation, and if nothing else the film makes one look forward to seeing what challenges he tackles next.
Drive (R)

BUY THE: Poster! | DVD! | Blu-ray! | Soundtrack! | Novel! | Book on CD!
Ryan Gosling is his famously intense self in this action thriller, which is even more scarily intense than he can be. Nicholas Wending Refn's film doesn't begin that way, though, channeling a cool, moody, broody synth-pop-driven Michael Mann-circa-1980s vibe with its unusually laid back but still suspenseful opening sequence that sets up Gosling's character, who is appropriately known only as "driver"--stunt driver for the movies by day, getaway driver for hire by night. The atmospheric lower-key continues as Gosling gets to know and slowly falls for his neighbor (Carey Mulligan), but once her husband (Oscar Isaac) is released from prison, and he calls on the driver for help, the stakes are driven higher--as is the brutal bloodshed and body count. The sudden shift into ultraviolence stuns, but not so much because of its extreme nature and certainly not because it feels gratuitous; it does so because the time and care was taken to build the characters and relationships. The actors, of course, add immeasurably in that respect; Gosling is appropriately brooding in his steely stoicism, yet strikes a genuinely touching rapport with Mulligan, who lends a fair amount of weight and shading to a slightly underwritten part; similarly making a mark in smaller roles are Isaac, Bryan Cranston, Christina Hendricks, Ron Perlman, and Albert Brooks. Making the biggest mark of all, though, is Refn, delivering the thrilling action goods with craft and distinctive style.
---
LAFF Official Site
---
Los Angeles Film Festival 2011 Reviews/© Michael Dequina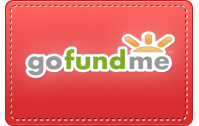 Please keep The Movie Report/
Mr. Brown's Movie Site alive
by generously submitting a PayPal donation.