Reviews



Boy

BUY THE: Poster! | DVD! | Blu-ray!
This 1984-set dramedy is not only indeed about a boy, but the title is also the very nickname of the Michael Jackson-loving 11-year-old (terrific first-time actor James Rolleston) in the small New Zealand village of Waihau Bay. But the title is a double-edged sword in Taika Waititi's film, for it just as easily applies to Boy's father (played by Waititi himself), a low-life whose return home after a long absence reveals himself to be far from the paragon of parenthood that Boy had often dreamed about. On a basic story level, Waititi's screenplay does follow a standard coming-of-age arc in which Boy lets go of his youthful, idealized notions and takes crucial steps toward outgrowing his nickname, but his storytelling is far from standard, from the endearingly eccentric characterizations and performances to match to the whimsical, sometimes surreal tone that puts the viewer squarely into the mind, eyes, and florid fantasies of its young protagonist (and, sometimes, his younger brother's as well)--making the quirks in its style and off-center sense of humor, which could easily strike some as a bit precious, as an imaginative cinematic extension of its distinctive character voice.
---
LAAPFF Official Site
---
Los Angeles Asian Film Festival 2011 Reviews/© Michael Dequina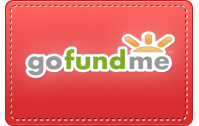 Please keep The Movie Report/
Mr. Brown's Movie Site alive
by generously submitting a PayPal donation.
Click here to buy movie posters!