Hollywood Black
Film Festival
2011 Reviews
Changing the Game
BUY THE:
Poster! | DVD! | Blu-ray!
The title of Rel Dowdell's years-in-the-making follow-up to his debut Train Ride appears, in its very opening moments, to be either less than accurate or ironic, as one sees a young African-American male taking a bullet in 1980s-era Philadelphia. What immediately follows, a series of flashbacks to incidents and associations that led the youth to this moment as he lies unconscious in the hospital, further gives the impression of a boilerplate urban drama. But the hard-knock adolescence in the mean streets of North Philly is but the first act, for the lead character of one Darrell Barnes (Sean Riggs)--and, in turn, Dowdell--prove to be much more ambitious than following their respectively expected paths. After both his own brush with death and another close-to-home tragedy, Darrell indeed changes his game, so to speak, from the 'hood hustling to the world of corporate finance--but then it soon becomes clear that he's just graduated to a larger, higher stakes arena populated with even deadlier, shadier characters. While certain expected beats are hit along the way, from betrayals to teary hospital bedside confessionals, the central questions of how Darrell navigates the game and, more importantly, how or if he is able to maintain his soul in the process do resonate, largely due to the strong work of his cast. Riggs believably inhabits both the rougher, young Darrell and his more refined adult self and, most crucially, shares a strong and natural screen rapport with the actors who play the most prominent, sometimes conflicting, influences in his life: Dennis White and Kirk "Sticky Fingaz" Jones as childhood friends and, most of all, the ever-formidable Irma P. Hall as his grandmother. If, as in Train Ride, Dowdell gets a touch too clever for his and the film's own good at the very conclusion, any forced note is more than counterbalanced by the greater amount of right ones, whether in the time period authenticity (Members Only jackets!) or in the emotional and smartly character-driven ones, he hits along his involving tale's wide-ranging arc.
---
HBFF 2011 Home
HBFF 2011 Award Winners
HBFF Official Site
---
Hollywood Black Film Festival 2011 Reviews/© Michael Dequina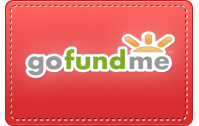 Please keep The Movie Report/
Mr. Brown's Movie Site alive
by generously submitting a PayPal donation.
Click here to buy movie posters!