2008 Reviews
Don't Hate: Strippers Fight the Government

BUY THE: Poster! | DVD! | Blu-ray!
Based on the title, one would cynically expect Jim Bell's documentary to be all about the trite message that "strippers are people too," but that would only be half-correct. While that is, indeed, the film's nutshell aim, it is not presented in nor comes off in a trite manner. In a canny move, Bell does not skimp on footage showing his subjects--Maryland-based, African-American male exotic dancers for women--on the job, in essence delivering on the promise of sensational material, but when juxtaposed against interviews with satisfied patrons and glimpses into the dancers' rather normal everyday lives, these scenes deliver the expected "goods" while effectively reinforcing the greater point. As the women state, it's all in good, entertaining, and, above all, safe fun, and in seeing someone such as Ed "Total Package" Cloyd relax at home with his family, it's clear that exotic dancing (or, at least, as practiced by this particular group of them) is simply just another area of that wide-encompassing business known as show--thus making a Prince George County ordinance that put severe restrictions on their performances and audience tipping practices seem all the more unreasonable. That I buried the explanation of the Strippers Fight the Government subtitle speaks of the film's main shortcoming, which is the fairly limited exploration of the issue at hand. Undoubtedly restrictions on shooting in the courtroom, not to mention understandable non-cooperation by the politicos responsible for the law, stymied Bell (who serves as the dancers' attorney) somewhat. However, more segments such as one where one of the dancers who were present at the court hearings is interviewed on the steps of the county courthouse would have been more welcome, and Bell's arguments would be strengthened with deeper probes into possible racial and other unsavory motivations behind the law or even an interview/cross-examination with one person who actually supports the ordinance. But as it stands, Don't Hate works better as a general look at the dancers' livelihood and their genuinely likable personalities, and on that level the film intrigues and entertains.
A Good Man Is Hard to Find (PG-13)

BUY THE: Poster! | DVD! | Blu-ray! | Soundtrack!
...or, A Good Script Is Hard to Find. It's a cheap, obvious shot, but it's one wholly deserved, and one all too painfully rooted in truth--after all, how else to explain a raft of talented actors (Darrin DeWitt Henson, Golden Brooks, and Hill Harper for a start) trapped in such a substandard, often amateurish production? Henson plays a hard-working mechanic who spends most of his free moments doing various projects at church, which leaves his wife (Brooks) feeling neglected and hence tempted by her dashing new boss (Harper). The lead trio do what they can with roles that are basically impossible to play--especially Brooks, whose character is so thoroughly selfish, generally stupid, and wholly unlikable that one only roots for her to come to the title epiphany so the film can end already. None of the cast is given any help by director Leslie Small, who can't be bothered with fluid editing or basic score cue matching (Henson's character teaching a Bible class to porno funk? A mad dash to a hospital after a shooting to hip-hop beats?), much less directing his cast, which also includes an unintentionally hilarious Darius McCrary as the most unconvincingly abusive drunk in recent cinema history. For all the names involved, the festival screening played to a close to empty house--which should come to a relief to many involved, who will undoubtedly leave this as a footnote on their résumés, if not off of them entirely.
Kidulthood

BUY THE: Poster! | DVD! | Blu-ray! | Soundtrack! | Novel!
Director Menhaj Huda and writer/co-star Noel Clarke's gritty urban drama owes a huge debt to the work of Larry Clark, specifically Kids; in fact, one would be hard-pressed to not describe this look at drugs, delinquency, and sex within a group of West London teens without referencing Clark and writer Harmony Korine's 1995 controversy magnet as the film so closely resembles it in not only premise but the day-in-the-life structure. Despite being rather graphic and unflinching in its subject matter, Huda and Clarke don't fall into nihilistic detachment; there is a genuine humanity toward its characters, particularly in the affecting central relationship between Trife (Aml Ameen) and Alisa (Red Madrell)--which of course is immeasurably aided by the work of the talented young cast. A hit in the UK, the film is unfortunately being consigned to the straight-to-DVD market stateside, and it is well worth seeking out on the shelves.
Streetballers

BUY THE: Poster! | DVD! | Blu-ray! | VOD! | Soundtrack!
Two junior college basketball players--one Irish-American (Matthew Scott Krentz, who also wrote and directed), one African-American (Jimmy McKinney)--bond over their passion for hoops as they deal with dramas at home and on the mean streets--and streetball courts--of St. Louis. It's certainly not the most original premise, but it's a testament to the natural skill of Krentz (making his feature debut) that film not only feels fresh, but that he does so through the all too rarely used cinematic tool of understatement. In playing things simply, what could come off as contrived (such as a device that has Krentz's character often speaking to the ghost of a neighborhood kid) and overly predictable (it isn't an urban drama without tragic developments) feel natural and their emotional impact earned. Krentz and his cast deliver fine performances, and he handles the film's streetball action sequences as ably as he does the intimate dramatic scenes--in so doing announcing himself as an acting and filmmaking name to watch.
---
HBFF 2008 Home
HBFF 2008 Award Winners
HBFF Official Site
---
Hollywood Black Film Festival 2008 Reviews/© Michael Dequina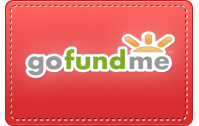 Please keep The Movie Report/
Mr. Brown's Movie Site alive
by generously submitting a PayPal donation.
Click here to buy movie posters!