2007 Reviews
Love... & Other 4-Letter Words

BUY THE: Poster! | DVD!
Tangi Miller produced and co-wrote this romantic comedy, and accordingly the former Felicity regular has built herself a vehicle to showcase the talents that were too often shortchanged and underutilized in her long-running series work and feature supporting roles. As up-and-coming Chicago-based talk show hostess Stormy LaRue, she makes a warm, likable, and believable center to the formulaic proceedings. When her ailing grandmother (Aloma Wright) expresses her wish to see Stormy get married before she passes, she hires a stripper (Marcus Patrick) to pose as the groom in a mock wedding; complications, often of the inevitably ensue, especially when an old childhood friend-turned-real minister (Flex Alexander) is asked by the grandmother to preside over the ceremony. The outcome is never in doubt, so it's all about the journey, but while Miller and Alexander have some charm together and Patrick is a game comic sport, it's not quite enough here to smooth over some more contrived plot turns nor enliven the stock rom-com outline.
Sister's Keeper

BUY THE: Poster! | DVD!
Selections at an indie-heavy film festival generally need to be viewed on a "festival curve," if you will, but from the first frame of his writing/directing debut, actor Kent Faulcon more or less exposes a cold, hard truth: a lot of independent filmmakers simply aren't aiming high or trying hard enough. While made on a modest budget, this slick, satisfying action drama more than stands up to a number of similar big-studio efforts. One wouldn't be wrong in saying that the film is also similar to those Hollywood actioners in terms of story. The scripter-helmer stars as a hitman who, before leaving the business for good, takes on one last job; as is often the case in movie land, things don't go as planned, for when his mark (Denise Boutté) mistakes him for her long-lost brother, a whole slew of complications arise. The expected crises of conscience ensue--not to mention the stirring of some uncomfortably not-so-incestuous feelings and some fish-out-of-water humor--but Faulcon the writer comes up with some inspired twists, and lending the paces a freshness and uncommon believability are the actors. Faulcon delivers a subtly commanding performance, but his even more notable achievement is his generosity to his co-stars, who are all given their moments to shine--especially Boutté, whose stunning presence and formidable dramatic chops to match announce her as a star to watch. While solid performances are not uncommon to find in behind-the-camera efforts by actors, where Faulcon really impresses is on the technical end. The film looks great; the well-staged and -edited action sequences are genuinely exciting; and the entire film moves with a suspenseful urgency without sacrificing quieter character moments. Hopefully its premiere at HBFF is just a prelude to a longer life outside of the festival circuit and in the general marketplace.
Universal Remote

BUY THE: Poster! | DVD!
Like any sketch comedy television show, Gary Hardwick's satire of television, race relations, and society in general is remarkably inconsistent from episode to episode; compounding the problem, however, is that this is no sketch comedy television show but a feature-length film--hence becoming all the more wearying when the hit-to-miss ratio gradually falls more into the latter's favor. When Hardwick is on the ball, he hits hard, as on a mock game show where contestants are called on to name the most extreme and offensive racial stereotypes, or one that calls out the cliché of using a Black gospel choir to achieve a certain effect. But too often initially amusing sketches, such as an animated segment on the sitcom-ready life of the young Jesus, last far longer than the laughs do; and while the pace of the film keeps things zipping along from sketch to sketch, ultimately too many of the vignettes go nowhere fast (a VHS vs. DVD vs. DVR courtroom scenario is especially tedious). The film is best suited to its eventual home on DVD, when one can make like the channel-surfing framing device and just skip around and fish for a good skit.
---
HBFF 2007 Home
HBFF 2007 Award Winners
HBFF Official Site
---
Hollywood Black Film Festival 2007 Reviews/© Michael Dequina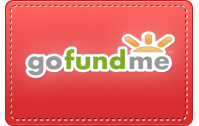 Please keep The Movie Report/
Mr. Brown's Movie Site alive
by generously submitting a PayPal donation.
Click here to buy movie posters!