2014 Reviews
all movies are graded out of four stars (
)
---
White Rabbit

BUY THE: Poster! | DVD! | Blu-ray! | VOD! | Save up to 60% on Movie Tickets & Concessions
The subject matter of school shootings is not exactly a fresh one for a youth-centered drama in the decade-plus since the Columbine tragedy (and, sadly, it remains all too relevant), so it's on the filmmakers and all involved to make the execution uniquelly compelling and involving--especially when they also explore another now-oft-covered cinematic subject, bullying. Director Tim McCann and writer Anthony Di Pietro have indeed proven to be up to the task, the aces up their sleeve being the terrific performances he coaxes from his whole cast. The dark trajectory of high school junior Harlon (Nick Krause) is one that is common in both real and reel life, with an upbringing in an abusive household leading to a social withdrawal that leaves him an easy target for further abuse among his adolescent peers. If the (d)evolution of his long-simmering pain and frustration erupting to an anger and aggression potentially destructive to himself and all in his orbit, McCann and Di Pietro play it with an even hand that fosters empathy and genuine understanding without endorsement, with the more fanciful touches illustrating Harlon's deteriorating mental state wisely used in moderation; and Krause never overplays even as Harlon's sanity ever-so-surely slips away. The solid work from the supporting cast, namely Sam Tramell as Harlon's father and Britt Robertson as a far-from-throwaway possible love interest character to Harlon, further add to the emotional authenticity that makes what could have easily been just another in a long line of similarly-minded dramas feel like a singular human story.
---
Catalina Film Festival Official Site
---
Catalina Film Festival 2014 Reviews/© Michael Dequina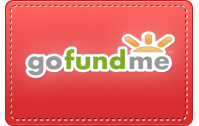 Please keep The Movie Report/
Mr. Brown's Movie Site alive
by generously submitting a PayPal donation.