all movies are graded out of four stars (
)
We are a participant in the Amazon Services LLC Associates Program, an affiliate advertising program designed to provide a means for us to earn fees by linking to Amazon.com and affiliated sites.
---
Half of a Yellow Sun (R)

BUY on Amazon: Poster! | DVD! | Blu-ray! | Novel! | Audiobook!
For me, there hasn't been an opening title sequence in recent memory that so cleverly and appropriately sums up the film's tonal and narrative approach than that for Biye Bandele's adaptation of Chimamanda Ngozi Adichie's best selling novel. The names of the illustrious cast--among them, Thandie Newton, Chiwetel Ejiofor, Anika Noni Rose, and John Boyega--roll against a disco ball in full, funky spin... that ultimately becomes a globe emblazoned with the outline of the African continent. So progresses the film, which begins as a late-'60s-early-'70s-Nigeria-set sudsy drama about the personal relationships of two sisters, the smart and liberated Olanna (Newton) and the even brasher and more uninhibited Kainene (an electric Rose). As romantic and familial dramas ensue, this entices and engrosses as soap opera in the best possible sense (and as a longtime soap viewer, I hardly use the term as it commonly is a catch-all pejorative, for there is definitely a distinction between good soap and bad soap), with the surprising but plausible twists of couplings, uncouplings, and betrayals lent palpable weight by the capital-A Actor cast, who infuse the web of various entanglements with genuine emotional conviction. So when the disco ball of compulsively watchable pop melodrama spins into real world history and the concrete life-and-death stakes of the Nigerian Civil War, the audience's established attachment to and investment in these people lend powerful intimacy to the large scale epic trappings--a further reflection of the terrific work turned in by Newton, Rose, Ejiofor (as Newton's lover, a revolutionary), and Boyega (as Newton and Ejiofor's ever studious and loyal servant); and the deft balancing act pulled off overall by Bandele.
her (R)

BUY on Amazon: Poster! | DVD! | Blu-ray! | Soundtrack!
The movie one-sheet text "A Spike Jonze Love Story" seems like routine spin to simply pretty up the standard director's possessory credit, but in the case of her, it completely sums up the film's weird and wondrous imagination, charm, and poignance. Jonze continues to mine his stock in trade of taking an outlandish scenario and drawing some real, raw emotional truth from it, and after a film where that approach unusually failed him (2009's indulgently morose take on Maurice Sendak's rambunctious kids' picture book classic Where the Wild Things Are), he is back on track with a story at once absurd yet plausible and probably prescient. Joaquin Phoenix, in what will go down as one of his greatest performances, is sensitive everyman writer Theodore, whose pain over and loneliness his impending divorce is soothed by "Samantha," his computer's new artificial intelligence-powered operating system. Casual conversation leads to a close companionship and eventually a romance that appears as ideal as it is unlikely, with Samantha always around for Theodore, never being judgmental despite knowing every last detail about his life and affairs. But however forward thinking their relationship is, some very enduringly timeless issues could lead its ruin.

Therein lies the briliance in Jonze's script and direction. Set in an unspecified future not too far removed from the present day (stunningly realized with equal parts realism and imagination by production designer K.K. Barrett), the speculative, cautionary messages about technology's ever-increasing impact on the (d)evolution of actual inter-human relationships. Between online dating, social media, "catfishing" and the like, a premise that may initially sound somewhat absurd is rendered all the more real through Jonze's deft handling, mining some organic, knowing laughs from it while treating the very genuine emotions it addresses with the utmost care and respect. The latter quality is best embodied by the playful, powerful, pitch-perfect duet between Phoenix and Scarlett Johansson, who provides the voice of Samantha. Beyond the famously sultry rasp of her tone, Johansson, as in the best voice performances, creates a likable and remarkably relatable character, for her specific arc in the seemingly improbable romance mirrors that of the spectrum of excitement, joy, and heartbreak of any soul experiencing he pleasure, pains, and pangs of first love. And that's the key word right there--soul, palpably, beautifully coursing throughout, from the universality of its story and themes, to the deeply felt performances (the terrific cast also includes Amy Adams, Rooney Mara, and Olivia Wilde, all delivering strong work), to Jonze's deft assembly of all these elements into an innovative and resonant work of art.
Inside Llewyn Davis (R)

BUY on Amazon: Poster! | DVD! | Blu-ray! | Soundtrack! | Screenplay!
Reuniting with music supervisor T-Bone Burnett and tackling the New York City folk music scene of the 1960s, leads to certain expectations, however misguided they may be, about Joel and Ethan Coen's Inside Llewyn Davis: namely, that of something of the more jovial, more widely accessible (by their unconventional standards) O Brother, Where Art Thou? ilk. But this is the Coen Brothers after all, and for a movie that does feature a lot of (memorable) music, it isn't really about the music, nor does it take the obvious tack with its title character. Llewyn (Oscar Isaac) is a struggling musician surfing the couches of any and all acquaintances in Manhattan while pounding the pavement to book any gig en route to hoped-for stardom, but this is hardly an inspirational rags to riches tale. In fact, it is rather viciously the opposite, more or less debunking the romanticized myth of the nobility of a starving artist, laying bare the self-indulgent, self-important, self-destructive whims of a musician on the fringes who certainly isn't without his talents but lacks any real direction or discipline to make them work the best for him. The grand irony of Llewyn Davis is that playing the underachieving slacker is an undeniably gifted artist of effortless, expertly applied versatility such as Isaac. His commitment to his role surpasses even the Coens' unremitting focus on Llewyn, who is literally in every scene from first fade-in to final fade-out as they trace a loosely plotted week in his life. After showing what a reliable utility player he can be in films from good to mediocre to godawful, Isaac completely owns his first big league lead, and not just with the fantastic vocal chops he first displayed on the cinema screen in the underseen all-star high school reunion flick 10 Years. He never downplays Llewyn's abrasiveness yet remains compelling and oddly likable, lending him complex and poignant shadings while also gamely handling the Coens' famously dark, famously warped sense of humor. The other actors, such as Carey Mulligan and Justin Timberlake as far more successful married singer friends and John Goodman as a cantankerous jazz musician whom Llewyn joins on a sojourn to Chicago, all make their respective impressions, but they only pass through what is a fascinating warts-and-all character study of Llewyn as well as, perhaps most of all, a celebration of all his star-in-the-making portrayer can do.
Lone Survivor (R)

BUY on Amazon: Poster! | DVD! | Blu-ray! | Soundtrack! | Book! | Audiobook!
The title Lone Survivor leaves little doubt as to the ultimate outcome of the real life military operation it centers on, and screenwriter/director Peter Berg owns up to it from the get-go, opening with a brief scene of said survivor, Navy SEAL Marcus Luttrell (Mark Wahlberg), shortly after being rescued. So it's all the more impressive that Berg's adaptation of Luttrell's memoir of the ill-fated 2005 Operation Red Wings in Afghanistan is still as gripping as it is. The work of the well-cast Wahlberg, Taylor Kitsch, Emile Hirsch, and Ben Foster is a major factor, particularly in the early going. As the SEAL team prepares for and then goes on what is supposed to be a routine recon mission to locate a Taliban leader, they forge a believable chemistry with each other and the audience by simply not trying too hard. They come off as dedicated soldiers trying to do their best at their job but at the same time being relatable people, naturally bantering and also doing their best to get through the stress and boredom of the more menial moments. When the proverbial shit hits the fan, Berg takes over, and how. The sustained combat sequences are remarkable technical achievements in their you-are-there urgency and brutal tension, and the established connection with the characters lends real emotional stakes to all the expertly staged mayhem. Those emotional stakes take on an unexpected dimension when the battlefield action subsides and the survival angle comes to the fore. While technically one of this year's coincidental wave of films centering on a single person struggling to stay alive in dire circumstances, on top of telling a tale of the resilience of the human spirit, Berg also tells one of universally shared humanity, with help and generosity coming from surprising sources--not at all a small and trivial notion, especially within the context of what could have easily been painted as another black-and-white, strictly rah-rah jingoistic war film. More than just a tribute to the efforts of valiant men and women of the American military, it becomes a tribute to anyone standing up for themselves on the front lines of any dangerous conflict situation.
Mandela: Long Walk to Freedom (PG-13)

BUY on Amazon: Poster! | DVD! | Blu-ray! | Soundtrack! | Score! | Book! | Audiobook!
To play the role of such a beloved global icon as South African political activist and later president Nelson Mandela is already, by the mere notion of it, a daunting task for any actor in any project. But from the outset Justin Chadwick's film of Mandela's own autobiography Long Walk to Freedom compounds the challenge, with he and screenwriter William Nicholson moving at breakneck speed through a first act that, in no overblown exaggeration, sprints through Mandela's early life. There are a couple of glimpses, quite literally so, of a younger Nelson, as a child and then a teen, but Chadwick and Nicholson waste no time in getting into his adult life. But even once Idris Elba makes his first appearance, earlier than one would expect in a non-flashback format, as the adult Nelson, the pace doesn't let up, racing through dates and bullet point events in his professional life (his law career), personal life (his first marriage, to Evelyn, played by Terry Pheto; the rampant infidelities that wrecked it; his union with second wife Winnie, fiercely played by Naomie Harris), and, perhaps most importantly, political life, from his initial reluctance to join the African National Congress to his eventual emergence as the organization and the entire anti-Apartheid movement's charismatic face and authoritative voice.

So, given the years-spanning speed of this initial passage of the film, the casting of the Nelson Mandela role is even that more of a challenge. Beyond mere acting ability, it is perhaps even more critical for his portrayer to possess a certain commanding, captivating presence in order to forge any sort of connection with the viewer amid the veritable whirlwind of events. As he has long proven in his body of work, big and small, Elba has that effortlessly emblematic quality in spades, and his ever-forceful presence and personality offers the crucially consistent context to remain engaged, even if, particularly for non-South African viewers, the exact historical context of any given incident isn't always conveyed in the clearest of fashion.

But if Elba's charisma is undoubtedly a major factor in why he initially attracted attention and became a star, it is his formidable acting talents that have and will continue to help that status endure, and in an odd way the picture is structured to affirm that fact. The first act, in all of its rapid run through history, imparts all of the cursory backstory both on Nelson and South Africa's political climate as a whole, but also establishes that potential within the young, charismatic, idealistic Nelson to be an iconic figure of lasting importance. Once Nelson and comrades-in-arms Walter Sisulu (Tony Kgoroge, lending solid support) and Ahmed Kathrada (Riaad Moosa, ably taking on a change-of-pace non-comic role) are sentenced to life in prison, with the incarceration comes an appropriately less frantic pace--and as such establishing the double-edged purpose of this phase: much like the real-life Nelson's character was built during all those years behind literal and, later, figurative bars, so does this section of the film allow Elba build, as an actor, the Nelson character. Even in such trying circumstances, Nelson's leadership qualities never flag but instead flourish, his hopeful vision for revolution and change through unwavering strength and pressure but without aggression becoming all the more clear. It would be expected, and perhaps understandable, to play this evolving self-actualization as something akin to a superhero origin, given what we now know about Nelson's life to the present day. But this is where Chadwick's casting of and trust in Elba pays off brilliantly. For all his imposing, intimidating physical stature, Elba excels in exposing, in the most understated yet eloquent ways, the vulnerabilities that slip through the cracks in otherwise stoic veneers, not impossible to largely suppress but impossible to completely deny, his eyes always telling the tale even when not in the rare occasion they are shedding tears. It is through Elba's finely etched performance that the real thesis of the film comes to the fore: it is not (only) his seemingly superhuman fortitude, but above all else Nelson Mandela's universally relatable core of less steely humanity that defines his heroism.

And this carries through into the film's final phase, where the character--in every sense of the term--built during the 27-year prison sentence is tested in every conceivable way upon Nelson's release, best embodied by Winnie, who at this point has not only grown emotionally distant from her husband but, after fighting alongside her people in their intensifying struggle all those years, grown ideologically so. The old age makeup on Elba is initially jarring, but however distracting it may be, it makes all the more apparent that his Nelson is a truly from-the-inside-out performance, both the intense thought and soul-deep feeling always powerfully, sometimes painfully shining through. However many layers of greasepaint and latex are troweled onto his face, by this point Elba has the viewer in complete thrall, whether through the pain of Nelson's crumbling marriage and the now first-hand witnessing of his people's suffering, cleverly outsmarting the powers that be in arcane political negotiations, or, ultimately, the joy and hope that comes with the long-awaited and infinite promise of a new day. Madiba's still-ongoing walk to freedom is indeed a long one, but with Elba leading the way, it is one that is rewarding and rendered richly relevant to everyone's life journey to any destination.
Nebraska (R)

BUY on Amazon: Poster! | DVD! | Blu-ray! | Soundtrack!
After his last film, 2011's The Descendants, found him delving in softer material than his norm, Nebraska finds director Alexander Payne recovering the stinging bite that has characterized most of his work. The irony here is that this is Payne's first film where he does not receive a screenplay credit, instead working from a wholly original script (Payne's first non-adaptation) from first-timer Bob Nelson, whose sympatico sensibility blending and balancing sharp, edgy humor with earnest, effectively understated heart fits Payne like a glove. Laughs are to be had both with and at its addled lead character, a frequently drunk old coot named Woody (Bruce Dern), determined to make the journey from Montana to the title state to collect a sweepstakes prize he mistakenly believes he won; on screen, some zesty zingers--quite hilarious ones--are often made at his expense by his long-suffering, no-filter wife Kate, played with take-no-prisoners, movie-stealing moxie by June Squibb. But the heart of the film lies in Woody's evolving relationship with his put-upon youngest son David, who reluctantly takes him on the journey to Lincoln. The time spent with him on the road and while on an extended detour in his hometown of Hawthorne leads David to have a better understanding and appreciation for his father, and if that arc is expected and common, the sensitivity, subtlety, and personality with which it's handled is decidedly not--a credit to Will Forte, delivering a revelatory and possibly career-changing turn of eloquent restraint, but also Payne. Never one to shy away from darker, even meaner notes, he mines the prickly relations between all members of Woody's family, both the immediate and extended, in Nelson's script for some sometimes uncomfortable comic gold, but the core humanity of the central characters is never ignored--a simmering-under-the-surface quality that may not become fully clear until the finale, which is all the more moving because it's so perfectly modulated. The simple beauty of the entire package is well summed up by Phedon Papamichael's beautiful black-and-white cinematography, which makes everything at once all the more modest yet majestic, much like how this casual father-son road trip is ultimately an epic emotional journey, if not exactly loudly expressed.
Out of the Furnace (R)

BUY on Amazon: Poster! | DVD! | Blu-ray! | Soundtrack!
Much like director Scott Cooper's previous film, Crazy Heart, the script here (written by Cooper and Brad Inglesby) is at, its barest bones, a very stock scenario: a revenge tale, with Christian Bale's ex-con obsessively looking to even the score with a crime boss (Woody Harrelson) who has done wrong against his family. However, unlike that ridiculously overrated Oscar winner, here the adhesion to genre formula doesn't serve as a constriction to neither the actors nor the film as a whole. Instead, Cooper uses it as a jumping off point for both his cast and himself to freely and creatively embellish the details. For his part, Cooper paints a vividly seedy portrait of the Pennsyvania Rust Belt underbelly, as brutal and bleak as his look at his earlier look at the the substance-fueled music world was unconvincingly safe and touchy-feely. One gets the clear sense of not only the danger of but also the desperation that develops in such an environment, and that also comes through in the performances, particularly that of Casey Affleck as Bale's ne'er-do-well war vet younger brother, whose growing debts due to his gambling addiction force him into precarious positions. While some of the supporting cast, namely Zoë Saldana (as Bale's ex) and Forest Whitaker (as her new love), are somewhat neglected, Cooper is largely generous to his ensemble with Affleck and a very scary Harrelson being the main beneficiaries. But this is Bale's show all the way, his commitment to his role's wrenching emotional gamut as intense as the character's hunger for vengeance.
Philomena (PG-13)

BUY on Amazon: Poster! | DVD! | Blu-ray! | Soundtrack! | Book! | Audiobook!
Philomena is being touted as yet another Oscar-bait vehicle for Dame Judi Dench, and indeed she is impressively on her game here. But then, so is water wet. Stephen Frears's film, co-written by Dench's co-star Steve Coogan, tells the true life tale of an elderly Irish woman who is searching for the young son she was forced to give up some 50 years ago; Coogan is the ex-BBC journalist who helps her in her search, which takes the pair to Ireland, the States, and back again. It's nice to see dramatic heavy-hitter Dench have some fun in a lighter mode (and a moment where Philomena says that Big Momma's House "looks hilarious" makes me clamor for a Dench/Martin Lawrence buddy film now), and she and Coogan make a finely matched odd couple pair, funny and witty and also able to pluck the heartstrings when a moment calls for it. But the film, and the story, all feels so strangely, if pleasantly, minor. This isn't to say that this isn't a good film--again, Dench and Coogan are in top form, and the not-always-consistent Frears isn't at his absolute best here but does a nicely modulated, unobtrusive job behind the camera. But without the weight of its acting pedigree (read: the Oscar winning Dame herself) and the famously aggressive awards campaign might of its studio, I'm not so sure this would be in any sort of awards conversation. (All the more sad that a better feel-good-ish UK dramedy with a veteran star in a lead, Unfinished Song, starring Terence Stamp in a poignant, superb turn, was more or less released by the same company as a burnoff this past June.)
---
AFI Fest Official Site
---
We are a participant in the Amazon Services LLC Associates Program, an affiliate advertising program designed to provide a means for us to earn fees by linking to Amazon.com and affiliated sites
AFI Fest presented by Audi 2013 Reviews/© Michael Dequina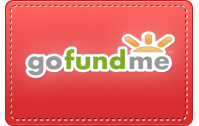 Please keep The Movie Report/
Mr. Brown's Movie Site alive
by generously submitting a PayPal donation.