Reviews
The Sapphires (PG-13)

BUY THE: Poster! | DVD! | Blu-ray! | Soundtrack!
This fact-based, music-driven Australian dramedy is a surefire crowdpleaser with all the ingredients for the type of little-movie-that-could sleeper success that Harvey Weinstein has nurtured in years and award seasons past: a recognizable, not-yet-household-name rising star in the lead, Bridesmaids co-star Chris O'Dowd, who is hilarious as the hard-drinking manager of the titular Aboriginal girl group who combat racial prejudice and rise to prominence while performing for soldiers during the Vietnam War. That the actresses who play the girls in the group--Deborah Mailman, Jessica Mauboy, Shari Sebbens, and Miranda Tapsell--are for the most part fresh faces to Stateside viewers adds to the authentic air about the girls and the story of their rise from obscurity, not to mention they are also all natural charmers, making the group's success a rootable cause. Director Wayne Blair surely does not deviate far, if at all, from familiar formula here, but he and his cast just as surely imbue the familiar with such personality and energy, and that melded with the classic R&B tunes, with a smattering of country and traditional Aboriginal music, performed with that same verve makes for an effortlessly appealing entertainment that deserves to find its already established overseas success extend to the States once it hits screens here by year's end.
Silver Linings Playbook (R)

BUY THE: Poster! | DVD! | Blu-ray! | Soundtrack! | Score! | Novel! | Book on CD!
On paper, this adaptation of Matthew Quick's novel has its edgy cred sewn up: indie maverick made good David O. Russell directing and writing the screenplay to the story of a bipolar man recovering from rage issues played by It Boy Bradley Cooper, opposite rising star Jennifer Lawrence with the eclectic likes of Robert De Niro and a re-emergent Chris Tucker (how refreshing to see him back in action, and in a film without Rush Hour in the title, no less) lending support. In reality, though, despite the more unconventional dressing, this is very much a formula romantic comedy between two mismatched potential paramours, the fresh-out-of-the-mental-institution Cooper, who is still hung-up on his ex; and his neurotic friend Lawrence, who convinces him to enter a dance competition with her. But there's no shame in "simply" being a crowd-pleasing entertainer, especially one so unusually well acted. An exception in that case, however, would be Cooper, who yet again never rises above harmlessly adequate here; he hits the proper marks playing the part but never completely inhabiting the challenging role, That said, this is still his best personal showing to date (not saying much, granted), and he strikes a believable rapport with the real star of the piece, Lawrence. She displays a heretofore unseen flair for comedy with the same beyond-her-years poise and intelligence that characterizes her dramatic work, not only going holding her own when going toe-to-toe with De Niro but dominating him. Lawrence is the only aspect of the film that truly lives up to the trumped-up awards buzz and hype, but being a perfectly enjoyable light comedy with heaps of heart is no small feat in itself.
---
AFI Fest Official Site
---
AFI Fest presented by Audi 2012 Reviews/© Michael Dequina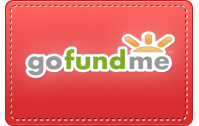 Please keep The Movie Report/
Mr. Brown's Movie Site alive
by generously submitting a PayPal donation.
Click here to buy movie posters!