Reviews



Black Swan (R)

BUY THE: Poster! | DVD! | Blu-ray! | Soundtrack!
After a detour into more straightforward but no less effective storytelling in The Wrestler, this film finds director Darren Aronofsky reverting to his truer, untamed filmmaking self, giving in to his more unconventional and unhinged artistic impulses--all the better to completely plunge the audience into the mind of young ballerina Nina (Natalie Portman), whose fierce commitment to her demanding new role proves to come at a cost even more grueling mentally than it is physically. And so goes another exploration on the constant idea linking all of Aronofsky's films: that of destructive obsession--with numbers (π), with drugs (Requiem for a Dream), with conquering death (The Fountain), with glory and the spotlight (The Wrestler), and now with the pursuit of perfection, and, appropriately enough, this is probably Aronofsky's most perfect exploration of his own thematic obsession. Portman is more than up to the considerable challenges of this part, credibly performing the ballet duties but more importantly keeping Nina's ever-shifting perception of reality and psychological spiral--both its agony and surprising, ultimately overpowering ecstasy--emotionally immediate and enveloping. It's that quality that gives the film so much more resonance than most thrillers; ironically what makes the film so effective in painting a vividly unsettling picture of losing control is Aronofsky's complete mastery of his material. The slow burn air of unease is established from frame one and carefully, creepily crescendoes until finally exploding into a stunningly intense final act where the characters, the performances, the music, the cinematography, the editing, the visual effects, the dance all converging into the ultimate cinematic culmination of the film's dualities of dark and light, focus and surrender, liberation and destruction, and--most of all--beauty and horror. What Aronofsky leaves one with is a uniquely contradictory yet true feeling that is not only impossible to shake but grows over time, as it has with me in the weeks since my screening--the exhilaration and beauty of experiencing an exquisite piece of art, but also the disturbing devastation that can come with its creation. All of the actors, from Portman to Vincent Cassel (as the ballet's sleazy director) to Mila Kunis (as a dancer as free-spirited as Nina is repressed) to Barbara Hershey (as Nina's overbearing stage mom) to a briefly but effectively used Winona Ryder (as the ballet company's fallen queen bee) do superb work, but the big star here is unquestionably Aronofsky, whose singular vision quite literally stuns one silent by the chilling close.
---
AFI Fest presented by Audi 2010 Home
AFI Fest presented by Audi 2010 Award Winners
AFI Fest Official Site
---
AFI Fest presented by Audi 2010 Reviews/© Michael Dequina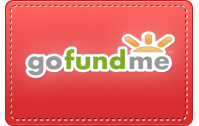 Please keep The Movie Report/
Mr. Brown's Movie Site alive
by generously submitting a PayPal donation.
Click here to buy movie posters!