Reviews
Fantastic Mr. Fox (PG)

BUY THE: Poster! | DVD! | Blu-ray! | Soundtrack! | Score MP3! | Movie Book! | Novel! | Book on CD!
It's the season of name directors taking on film versions of family book favorites, what with Robert Zemeckis's A Christmas Carol, Spike Jonze's Where the Wild Things Are, and now Wes Anderson's stop-motion animated version of Roald Dahl's beloved literary classic. While a bit more kid accessible than Jonze's rather downbeat film and essentially following Dahl's story about a slick fox who steals from the three farmers who live nearby, the film is really less Dahl than a full-tilt Anderson film (with help from co-scripter Noah Baumbach), with all of his hallmarks in full force: the symmetrical framing, eccentric costuming, offbeat music cues, and--most of all--a quintessentially Anderson-quirky/dysfunctional family of characters, perfectly voiced by the name cast, most especially George Clooney as the cocksure slickster Mr. Fox and Jason Schwartzman as his would-be athlete son (Meryl Streep, Owen Wilson, Bill Murray, and Willem Dafoe are among the other notables lending their voices). The film is certainly not for every taste, from the intentionally ragged animation to the dry Anderson humor, but kids should be sufficiently amused by the visuals though the adults will really appreciate oddball whole that Anderson serves up here.
Precious (Based on the Novel 'Push' by Sapphire) (R)
BUY THE:
Poster! | DVD! | Blu-ray! | Soundtrack! | Novel! | Book on CD!
It's ironic that the most unwieldy title in recent memory is attached to a film whose considerable virtues and overwhelming power are so simple and direct. In keeping with nearly all of the films he's either directed or produced, from Monster's Ball to The Woodsman to Shadowboxer (last year's barely released brother bonding picture Tennessee being the exception), Lee Daniels has fashioned a film that is often not the most pleasant to sit through--but such is the raw reality of the title character (Gabourey Sidibe), an overweight, illiterate, physically, sexually, and emotionally abused 16-year-old pregnant with her second child. The depths Precious finds herself in are truly Lars von Trier-heroine-level harrowing and horrific (and, much like Björk in von Trier's Dancer in the Dark, Precious escapes to a fantasy world when reality all too often becomes too much), but the same reason why her ordeals cut so deep is also why her climb to a sense of self and peace is all the more involving and uplifting: Sidibe's startlingly natural and expressive debut performance, which makes every emotional beat intimately felt. Hers is actually but one of three truly superlative performances here. Mo'Nique has deservedly grabbed attention and acclaim in the film's showiest part, that of Precious's nightmare of a mother; but just as good and almost doomed to be underrated is Paula Patton, a subtly affecting pillar of strength as the teacher who is the central force in Precious's change of direction. Having music superstars Mariah Carey and Lenny Kravitz play far against type in unglamorous working class parts may reek of desperate stunt casting on paper, but they rather effectively disappear into their roles as a social worker and nurse, respectively. Helping cushion the harsh reality are the dollops of humor Daniels and screenwriter Geoffrey Fletcher organically add to the story, mostly courtesy of Precious's colorful classmates. I hesitate to bring up the subject of awards, for films this raw and grimy are hugely difficult sells to historically more conservative voting bodies, but also because any such trophies will only prove to be irrelevant compared to the lives this film will profoundly touch and inspire.
---
AFI Fest 2009 Home
AFI Fest 2009 Award Winners
AFI Fest Official Site
---
AFI Fest presented by Audi 2009 Reviews/© Michael Dequina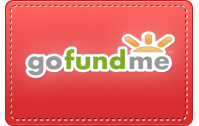 Please keep The Movie Report/
Mr. Brown's Movie Site alive
by generously submitting a PayPal donation.
Click here to buy movie posters!