Reviews
The Brothers Bloom (PG-13)

BUY THE: Poster! | DVD! | Blu-ray! | Soundtrack!
Rian Johnson's caper boasts a decorated cast--Oscar winners Rachel Weisz and Adrien Brody, nominee Rinko Kikuchi, and odd man out, but no less acclaimed Mark Ruffalo--but this is a breezy entertainer, albeit one of pedigree. Brody and Ruffalo are con artist brothers who concoct--yes--one last scheme, but they and their right-hand gal (Kikuchi) get more than they bargained for in their intended mark, eccentric shut-in rich girl Weisz. The film is best in its more playful first half, with Weisz especially a delight. The energy peters out as the quirky humor and personality disappears and the film becomes more serious and hence more conventional (this being a con artist movie, reversals and such are sure to take place in the late-going), but the work of and chemistry between the four stars keep it a worthwhile watch.
Che (R)

Featuring:
Che: Part One (R)

BUY THE: Poster! | DVD! | Blu-ray! | Soundtrack! | Book!
Che: Part Two (R)
BUY THE:
Poster! | DVD! | Blu-ray! | Soundtrack! | Book!
God bless Steven Soderbergh and his ever-independent spirit, awards laurels and Ocean's box office be damned. Projects don't come more difficult and unconventional than his four-hour, 22-minute take on the Latin American revolutionary icon--actually a double feature of two distinctly separate but inexorably linked 131-minute films. One would reasonably be led to expect this to be the be-all, end-all final cinematic word on Che Guevara, given the length and the presence of Soderbergh's fellow Traffic Oscar winner, Benicio Del Toro. However, Soderbergh goes out of his way to make these films as far from the traditional biopic--and, ultimately, as far from satisfying--as possible.

Each film details a very specific time period in his life: first, the legend-building Cuban revolution, with occasional flashes to a New York City visit after the fact; second, his final stand, leading a rebellion in Bolivia. Big moments and traditional satisfactions are eschewed (e.g., the first film counts down the distance to Havana only to abruptly end over a hundred miles short of the destination) in favor of detailing everyday, almost mundane, existence for those in the trenches fighting the power. I see what Soderbergh was going for here: using these specific periods to observe the man as he was, doing and fighting for what he believed in, and for the viewer to draw their own conclusions, but the clinical, detached approach doesn't make for consistently engaging viewing, to say nothing of lacking drama or tension. That the two films detail what are so clearly parallel situations (further underscored by the symmetrical run times) with dramatically different outcomes highlights this academic approach: these are films that are certainly thought out clearly but--especially when dealing with a figure that to this day incites passionate responses from both sides--not nearly felt enough.

Del Toro is good with the little he has to work with on the page as Che, and the rest of the casts (including such too-generally-underseen faces as Julia Ormond, Catalina Sandino Moreno, Franka Potente, and Joaquim de Almeida) do well in limited time (though Matt Damon's cameo in the second film is distracting to say the least), and the HD-shot images look great, but by the end of the 4.5 hours I can't exactly say that I really learned much new about nor gained a whole lot of insight into Che. It's a noble effort--and one worth a look for the super serious film buffs, as outsize auteurist projects of this scale are, indeed, rare events--but something is amiss when I come away with more to chew on about what guided the filmmaker's technique than what drove the title subject.
Slumdog Millionaire (R)

BUY THE: Poster! | DVD! | Blu-ray! | Soundtrack! | Screenplay! | Novel! | Book on Tape! | Book on CD!
Many familiar with Danny Boyle only through his best-known films, Trainspotting and 28 Days Later, would be tempted to call Slumdog Millionaire a departure. But his total feature filmography runs the gamut, and so this deceptively simple-sounding story of a street kid from India who finds himself on the cusp of winning big on Kaun Banega Crorepati (the country's version of Who Wants to Be a Millionaire) doesn't seem so odd in the midst of eclectic fare such as Sunshine, Shallow Grave, The Beach, A Life Less Ordinary, and (especially) Millions. This seemingly unlikely project proves to be a most snug fit for Boyle's unique sensibilities: his florid visual imagination, his skill with young actors, his oft-repeated concern with money, and his attention to detail (the huge Bolly-phile that I am, I was impressed with the nods to real-life KBC hosts Amitabh Bachchan and--very subtly--Shahrukh Khan, via the use of a song from his 2006 remake of the Bachchan starrer Don). This is a truly delightful film, not only inspiring and stylish but also touching and profound in how it addresses how the most trying of life's hardships shape our being and come to our ultimate aid in unexpected ways. The cast of newcomers, led by Dev Patel as the eldest version of the contestant and the gorgeous Freida Pinto as the ever-elusive love of his life, impresses, but walking away with the film is Bollywood mainstay Anil Kapoor, having a scene-stealing blast standing in for Bachchan/Khan as the game show host. (Kapoor is having a very good year between this, the stylish and sexy erotic thriller Race, and being one of the bright spots in the campy actioner Tashan.) Funny, emotional, exhilarating, and driven by another incredible score by Indian film music master A.R. Rahman (Lagaan, Taal, Saathiya, among many others), this is easily one of the most satisfying cinema experiences I've had all year.
Waltz with Bashir (R)

BUY THE: Poster! | DVD! | Blu-ray! | Soundtrack! | Movie Book!
An "animated documentary" may sound like an impossibility, but Ari Folman's film makes one wonder why no one else thought to do it before. While emerging from a need to protect the anonymity of a few of his interviewees, it's difficult to imagine a more effective manner for Folman to tell the story of his own quest to recover his lost memories during his tenure in the Israeli army; namely, during the Sabra and Shatila massacre during the 1982 Lebanon War. Animation may sound like an odd fit based on that summary (and perhaps it is not the best method for just any documentary subject), but it entirely works in expressing Folman's theme of the fluidity of memory as his recurring nightmare visions intertwine with the gradual realization of the even harsher truth. Folman punctuates the latter with a shock cut to actual live action newsreel footage, which while sobering feels somewhat gratuitous in its inclusion, especially given how art director David Polonsky and animation director Yoni Goodman's vivid, living graphic novel imagery so powerfully illustrates the rest of the story.
The Wrestler (R)

BUY THE: Poster! | DVD! | Blu-ray! | Soundtrack! | Movie Book!
The Wrestler is the first Darren Aronofsky film where the famously experimental director did not have a hand in the script (the writer here is Robert D. Siegel), and so it would follow that this is easily his most conventional and straightforward and least stylized film. In doing so, Aronofsky handily debunks any of the previous, common criticisms of flash over substance by bringing into sharp relief what he has done in all his films yet never got a whole lot of credit for: eliciting terrific performances from his actors. Mickey Rourke delivers what is essentially a career-summarizing turn as the title character, an over-the-hill, one-time professional wrestling superstar whose already crumbling world is destroyed further when he suffers a heart attack. Siegel undeniably packs in some formula tropes: stripper with the heart of gold (Marisa Tomei, better than ever); estranged, bitter daughter (Evan Rachel Wood) with whom he wants to connect. But the performances make it all those notes sparkle afresh, with Rourke sympathetic and disarmingly vulnerable in a natural, unshowy, and hence all the more effective way--which applies to the whole of this powerful, heartbreaking film.
---
AFI Fest presented by Audi 2008 Home
AFI Fest presented by Audi 2008 Award Winners
AFI Fest presented by Audi Official Site
---
AFI Fest presented by Audi 2008 Reviews/© Michael Dequina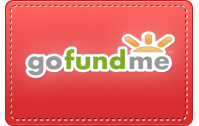 Please keep The Movie Report/
Mr. Brown's Movie Site alive
by generously submitting a PayPal donation.
Click here to buy movie posters!