all movies are graded out of four stars (
)
We are a participant in the Amazon Services LLC Associates Program, an affiliate advertising program designed to provide a means for us to earn fees by linking to Amazon.com and affiliated sites.
---
Honeydripper (PG-13)

BUY on Amazon: Poster! | DVD! | Soundtrack!
Even by John Sayles standards, Honeydripper is likely to get a very limited release at year's end as there's not a big distributor, indie or otherwise, behind it, but it's worth seeking out. Alabama in 1950 is the setting, and Danny Glover plays a struggling bar owner who banks his and his family's future on one big performance engagement by a music star who is not exactly confirmed to show. It's fairly slight, and like all of Sayles's films is a bit patient, but it's an engaging and inspirational tale, with the expected comments on the racial situation of the time and region handled with graceful understatement. The film could have used more of the music, but the strong work by everyone in the ensemble (led by Danny Glover) carries the day.
Lions for Lambs (R)

BUY on Amazon: Poster! | DVD! | Soundtrack!
Short and brisk are probably the last words one would think of when it comes to the directing work of Robert Redford, but that's exactly what the latest cinematic critique of the war and general U.S. foreign policy is. What these 88 minutes (!) aren't of course is subtle as it follows three threads: a journalist (Meryl Streep) interviewing a hotshot senator (Tom Cruise) about to enact a new initiative; a professor (Redford) grilling a student (Andrew Garfield) he feels has potential; and two of Redford's former students with potential (Michael Peña and Derek Luke), now fighting as soldiers in Afghanistan. None of these stories go anywhere new, with the one carried by Redford feeling especially forced and artificial (not helped by a very lackluster Garfield), and the film's points are made obvious the first minute and then monotonously drilled ad nauseum the remaining 87. As for Cruise, launching the new United Artists with this film--it's a one-note showboat role he obviously took on to reassert his acting chops, but gets effortlessly one-upped by Streep, with whom he shares all his screen time--she's natural, unforced, quietly powerful while Tom has to flash the whites and turn on his schtick full-tilt.
Love in the Time of Cholera (R)

BUY on Amazon: Poster! | DVD! | Soundtrack! | Novel!
Even without having read Gabriel Garcia Marquez's celebrated novel, watching Mike Newell's screen adaptation is a frustrating experience, as one can recognize the elements that made the book such a beloved work--and see how these elements are so completely botched in screen translation. After giving a standout performance in No Country for Old Men, Javier Bardem gives his second awful performance of the year (following his anemic work in Goya's Ghosts) as a man who spends 50 years chasing after the love of a woman (Giovanna Mezzogiorno) married to another (Benjamin Bratt). The sense of romantic longing that I'm sure came across on Garcia Marquez's pages does not come off here, thanks to Newell's turgid pacing and a dearth of chemistry between Bardem and Mezzogiorno, to say nothing of some goofy and very distracting plot digressions.
Margot at the Wedding (R)

BUY on Amazon: Poster! | DVD! | Soundtrack! | Screenplay!
Don't let the almost fuzzy-sounding title fool you: while there are a number of comic moments in Noah Baumbach's film, the comedy is distinctly of a darker, bitter bent--befitting this tale of the prickly title character (Nicole Kidman, pulling no punches) making a trip to the wedding of her sister (Jennifer Jason Leigh), with whom she shares a turbulent relationship. Jack Black, as Leigh's fiancé, unsurprisingly serves up the broader touches of humor, but that doesn't distract from the film's raw, real centerpiece: the relationship between Kidman and Leigh, whose first-rate performances drive the film.
Silent Light (Stellet Licht)

BUY on Amazon: Poster! | DVD!
Atmosphere rules the day in Carlos Reygadas's domestic drama in which a married man in a Mennonite community falls for another woman, and while there is no denying the stunning visuals and the use of silences weave a certain spell. Unfortunately said spell is akin to a sedative, as the atmospherics drain the film not only of urgency but emotional connection, as the drama hence comes off as glacial as the pacing.
Smiley Face (R)

BUY on Amazon: Poster! | DVD!
In the Scary Movie series and in indelible supporting roles in (otherwise forgettable) films such as Just Friends, Anna Faris has proven herself to be a comic force of nature in dire need of a vehicle that can be her own. While director Gregg Araki wisely stays out of her way in this story of a stoner whose larger-than-usual dose sets her off on a wild, increasingly chaotic and confused journey, Faris's prodigious comic gifts can only go so far with a one-note premise that spins wheels even at a run time that clocks in at less than 90 minutes.
Southland Tales (R)

BUY on Amazon: Poster! | DVD! | Blu-ray! | Soundtrack! | Graphic Novel!
It sounded promising on paper: second film by Donnie Darko director Richard Kelly, with an eclectic all-star cast including The Rock, Sarah Michelle Gellar, Seann William Scott, Justin Timberlake, Mandy Moore, Wood Harris, Miranda Richardson, Kevin Smith, Saturday Night Live cast members past and present... alas, the disastrous buzz earned after premiering in Cannes '06 was well deserved. If this is the streamlined re-edit, I shudder to imagine the original cut, this is the type of incoherent, indulgent muddle that can only emerge from the mind of someone who is quite talented. I can't begin to attempt to decipher let alone describe the story, which is at once ambitiously pretentious and relentlessly wink-wink campy. The actors understandably appear completely lost. Here's hoping someone's able to reign in Kelly on his next film and help give his vision--and no doubt the guy has imagination--some much-needed focus.
---
AFI Fest 2007 Home
AFI Fest 2007 Award Winners
AFI Fest Official Site
---
We are a participant in the Amazon Services LLC Associates Program, an affiliate advertising program designed to provide a means for us to earn fees by linking to Amazon.com and affiliated sites
AFI FEST presented by Audi 2007 Reviews/© Michael Dequina
All images and multimedia files are copyright their respective copyright holders and no rights are given or implied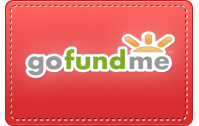 Please keep The Movie Report/
Mr. Brown's Movie Site alive
by generously submitting a PayPal donation.