Reviews
Bobby (R)

BUY THE: Poster! | DVD! | Blu-ray! | Soundtrack!
Writer-director Emilio Estevez called in a lot of favors for his Altman-esque drama, assembling a huge all-star cast to play the guests and staff at Los Angeles's Ambassador Hotel in the days leading up to Robert Kennedy's assassination on June 5, 1968. But after recruiting the likes of Anthony Hopkins, Laurence Fishburne, William H. Macy, Demi Moore, Sharon Stone, Elijah Wood, Christian Slater, Nick Cannon, Lindsay Lohan, Helen Hunt, Harry Belafonte, Heather Graham, Ashton Kutcher, Shia LaBeouf, Joshua Jackson, and his own father Martin Sheen, Estevez gives them absolutely nothing to do, with too many of the storylines being dull and utterly without discernible point (the nadir being Hunt and Sheen's storyline, where she needs to buy shoes and... that's pretty much it). Some of the acting is decent, but there's only so much the cast can do with such banal material; when most of the characters converge upon the scene of the assassination, one wishes that Sirhan Sirhan didn't aim for Kennedy and instead set his sights on wiping out the entire lot of time-wasting characters.
Curse of the Golden Flower (R)

BUY THE: Poster! | DVD! | Blu-ray Set! | Blu-ray! | Soundtrack!
As if we didn't know already--Zhang Yimou is a fucking genius. Whether tackling intimate stories such as The Road Home and the recent Riding Alone for Thousands of Miles or mounting action extravaganzas such as Hero, House of Flying Daggers, and now this, the man can seemingly do no wrong. Marking the first collaboration between Zhang and one-time muse Gong Li since their personal split after 1995's Shanghai Triad, Curse leans more heavily on drama than stunts than his last two period action films, but what rich drama it is, following the various romantic, familial, and political intrigue lurking in the imperial palace. Sporting a long, grey-peppered wig and beard, Chow Yun-Fat is virtually unrecognizable as the Emperor, but his singular presence and effortless gravitas is unmistakable--and the film is unthinkable without it. After all these years apart, the Zhang/Gong magic is stronger than ever, her vividly etched emotion erasing lingering thoughts of her awkward Miami Vice work. But the real star again is Zhang, who serves up a sumptuous sensory feast (while not as extensively in his last two actioners, he continues to make bold use of color, here in particular the contrast between gleaming gold and blood red) with spectacular set pieces and--crucially--the story, characters, and connection to back it up.
Memories of Tomorrow

BUY THE: Poster! | DVD! | Blu-ray! | Novel!
As a successful advertising executive whose world is shattered by the early onset of Alzheimer's Disease, Ken Watanabe (who also produced) has understandably and deservedly much acclaim, making his character's whirlwind of fear, anger, and defeat painfully immediate. However, every bit his equal is the extraordinary Kanako Higuchi as his wife, and their poignant rollercoaster relationship elevates Yuhihiko Tsutsumi's adaptation if Hiroshi Ogiwara's novel beyond typical disease-of-the-week tropes.
Somebodies

BUY THE: Poster! | DVD! | Blu-ray! | Book! | Audiobook!
Writer-director-star Hadjii has gone on record that Seinfeld was a big influence on his work, and it shows in how his film is, to use the oft-used description for that show, "about nothing." But as in that show, Hadjii paints a vivid, funny, and engaging slice-of-life look at a college student trying to find himself amid his mundane routine and eccentric friends and family. The sitcom inspiration may be a bit too strongly felt as this at times almost feels like a pilot for ongoing adventures, but the colorful characters and a steady stream of laughs make that easy to forgive, with the very strong sense of local Athens, Georgia flavor giving the goings-on a distinct personality and identity.
Venus (R)

BUY THE: Poster! | DVD! | Blu-ray! | Soundtrack!
There seems to be one every year: a starring vehicle for an aging, award-winning star who receives deafening awards buzz not so much for the performance, than, it seems, for simply being alive and working. This year's "honoree," if you will, is Peter O'Toole, doing perfectly fine but hardly exemplary work in a role that is far from a stretch--an old hard-living actor who develops an attachment to a friend's grandniece (Jodie Whittaker). It's difficult to care much about either character, which director Roger Michell so obviously intends, as their relationship is unpleasant, verging on disturbing; O'Toole smells and fondles Whittaker, who is more than willing to enable the old man's lecherous whims. In his advanced age, O'Toole still has the chops, and Whittaker is able to hold her own; but their efforts are for naught.
---
AFI Fest 2006 Home
AFI Fest 2006 Award Winners
AFI Fest Official Site
---
AFI Fest presented by Audi 2006 Reviews/© Michael Dequina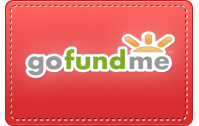 Please keep The Movie Report/
Mr. Brown's Movie Site alive
by generously submitting a PayPal donation.
Click here to buy movie posters!