all movies are graded out of four stars (
)
We are a participant in the Amazon Services LLC Associates Program, an affiliate advertising program designed to provide a means for us to earn fees by linking to Amazon.com and affiliated sites.
---
Baran (Rain) (PG)

BUY on Amazon: Poster! | DVD! | VHS!
Writer-director Majid Majidi could not have possibly imagined just how timely his film has become in the wake of recent events. A construction site in Iran is the primary setting for this deceptively simple story, in which one worker named Latif (Hossein Abedini) becomes envious of the attention lavished upon Rahmat (Zahra Bahrami), an Afghan boy who comes to work in place of his injured father. But when Latif learns of Rahmat's big secret, his jealousy and selfish anger make way for a protective concern, and he does anything he can--in secret--to ensure Rahmat's well-being. Along the way Majidi's story more than touches on the issue of the plight of Afghan refugees, but any embedded message ultimately pales in importance to moving and understated story of love.
The Devil's Backbone (El Espinazo del Diablo) (R)

BUY on Amazon: Poster! | DVD! | VHS! | Soundtrack!
From the first frame of his Spanish Civil War-era ghost story, Guillermo Del Toro casts an ominous atmosphere of dread. "What is a ghost? An emotion, a terrible moment condemned to repeat itsself over and over?" speculates the opening voiceover by Professor Cásares (Federico Luppi), who is the headmaster of Santa Lucia School, which in its size and middle-of-nowhere location resembles more a military installation than a place of education, right down to the fallen--but mysteriously non-detonated--bomb that lie at the center of the grounds. With the arrival of new kid Carlos (Fernando Tielve) apparently comes the awakening of the vengeful spirit of a missing student. Yet with the awakening of the spirit and all the primary plot particulars comes a creative slumber of some sort. A flesh and blood villain emerges, and with him a number of literally explosive sequences more befitting a more literal-minded action-adventure film than a moody, spine-tingling chiller. But whatever the film's final stretches lack in scares it compensates for in humanity, by way of the convincing portrayals of a cast of characters that, by film's end, one has quietly grown be invested in.
In the Bedroom (R)

BUY on Amazon: Poster! | DVD! | VHS! | Soundtrack! | Screenplay! | Novel!
Actor Todd Field's feature directing debut bears a provocative title, and indeed it is a provocative film--though not in the way one would be led to believe. But before venturing into that material, Field immerses us into the rhythms (and, one could say, "tedium") of the everyday summer life of the Fowlers, a family in Maine. Father Matt (Tom Wilkinson) is a doctor; mother Ruth (Sissy Spacek) teaches a choir. Their only child Frank (Nick Stahl), a student who works as a lobsterman for the season, is involved with an older divorced mother (Marisa Tomei)--which leads the film's darker turn. There have been a number of films dealing with grief (including this year's Cannes Palme d'Or winner, Nanni Moretti's The Son's Room, which shares a few other things in common with this picture), but not many tap into its even uglier side, the anger that comes with the desperation and frustration, as Field does here. The turns the film takes are shocking but not sensational, for they are anchored in the very real emotions of these very real characters that one has grown to know in the film's more sedate opening passages. As impressive a job that Field and writing collaborator Rob Festinger (working from a short story by Andre Dubus) do, had it not been for the amazing work of the actors, particularly Spacek and the certain-to-be-underrated Tom Wilkinson, the realistically messy emotional journey would not have been nearly as haunting--and downright harrowing.
Lantana (R)

BUY on Amazon: Poster! | DVD! | VHS! | Soundtrack! | Play!
As seen in its opening shot, the thorny, flowery bush that lends Lantana its title will come to hold a deadly secret, but the mystery behind that is less on director Ray Lawrence's mind than (as the film's tagline suggests) the mystery of love, as explored through a tangled web of four married couples in Australia. Leon (Anthony LaPaglia) and Sonja (Kerry Armstrong) Zat are longtime marrieds with two kids who have reached a dead end in their marriage. She confides her worries and insecurities to psychiatrist Valerie Sommers (Barbara Hershey) while he carries on an affair with Jane (Rachael Blake), who happens to attend the same dance class to which Sonja goes. These two women have personal dramas of their own: Valerie's relationship with husband John (Geoffrey Rush) has been strained since the murder of their 11-year-old daughter, and the ravings of a particularly brash patient (Peter Phelps) makes her suspect the worst; Jane is recently separated from her husband Pete (Glenn Robbins). Finally, next door to Jane live Nik (Vince Colosimo) and Paula (Daniela Farinacci), a younger married couple with three young children.

Despite the soapy canvas of interlocking characters, the interconnections aren't played too heavily until the film's second half, when the mystery element takes over. For its first hour, Lantana is an intriguing meditation on the nature of marriage and relationships in general. Each couple provides a distinctive angle: the couple whose flame was suddenly extinguished by a trauma (Valerie and John); the couple whose spark has fizzled out for reasons unknown to them (Leon and Sonja); the couple that has quit (Jane and Pete); and the couple that sticks together through either youthful naïveté or preternatural wisdom (Nik and Paula). Armstrong (who is rather embarrassingly credited as "Kelly Armstrong" in Lions Gate's theatrical trailer) and Hershey are particularly poignant as two women both frustrated and confused by their problematic unions and their own feelings about them.

When Lawrence and writer Andrew Bovell (adapting his play Speaking in Tongues) finally turn their attention to the issue of the lantana, the film becomes less absorbing--ironic, for this plot development bring together characters unaware of their knotty connections. Considering how unexceptionally the mystery is resolved, it feels a bit of a waste, but at least Lawrence and Bovell use it as a device (albeit too mechanical of one) to get characters to face each other and what's going on within themselves and each other. Love is indeed the greatest mystery, as Lantana's tagline goes, and while the film is ultimately still an interesting and fairly involving one, it's a bit unfortunate that the filmmakers weren't content to simply explore that quandary instead of manufacturing another.
No Man's Land (R)

BUY on Amazon: Poster! | DVD! | VHS!
Danis Tanovic's film festival favorite (including at Cannes, where it took the best screenplay prize) sounds like the recipe for a pretension, hamfisted message movie. In 1993 at the height of the Bosnian conflict, a Bosnian soldier named Ciki (Branko Djuric) and a Serbian one named Nino (Rene Bitorajac) are stranded together in a trench that lay between enemy lines (hence, "no man's land") as a wounded third soldier, a Bosnian (Filip Sovagovic), lay on top of an active mine that will detonate if he makes the slightest move. Issues of tolerance are addressed and lessons are learned...

...though not quite in the way one would expect, for Tanovic approaches the serious issues with a certain amount of humor (albeit dark). This primarily comes in his skewering of the circus that brews around the trench once word hits the United Nations peacekeepers and world news media. The U.N., represented by a particularly inept English colonel (Simon Callow), wants a quick and quiet resolution to the situation, which certainly won't come as long as pushy Global News Service reporter Jane Livingstone (Katrin Cartlidge) sticks her nose in all the wrong places to get her story, much to the exasperation of an overwhelmed U.N. French "blue helmet" officer (Georges Siatidis).

But standing most in the way of a tidy ending are the two at-odds soldiers themselves, who despite the numerous things they have in common (in addition to language, it turns out both men even once dated the same girl) can never put aside their petty, pointless, war-engineered hatred of each other. Tanovic never takes sides, constantly shifting sympathies the two characters constantly as well as investing a certain level of humanity to the outside characters (the French officer is particularly sympathetic). While the audience has its laughs along the way, the violent tension of war often threatens to erupt, and slowly, subtly gathering force is the film's emotional weight, which is potently felt by the film's indelible (if not exactly unexpected) concluding image.
On Edge

BUY on Amazon: Poster! | DVD! | VHS!
This mock documentary centers on the world of women's figure skating, and if that sounds like "Drop Dead Gorgeous on ice," you would be right--all too painfully so. The major scene is a regional skating tournament where a documentary filmmaker (Chris Hogan) focuses on the dreams of three Olympic hopefuls: bitchy, bulimic champion Veda Tilman (Barret Switek); zaftig Wendy Wodinski (Marissa Winokur); and trailer park bad girl J.C. Cain (A.J. Langer), who is mentored by zamboni driver Phil (Jason Alexander). Those simple descriptions are as deep as the characterizations get, from the leads on down to the background players, which include identical twin skaters who do identical routines in identical costumes; another who constantly falls down and bumps into walls; and a Madonna-worshipping skater who nearly strangles herself with her many neck chains during a spin move.

That last bit happens to be one of the better jokes in the film, which just points up the real crippling shallowness in the script by Laura Wolf and director Karl Slovin's script: in the laughs department. In fact, to make the comparison with "Drop Dead Gorgeous" is to slight the few points of merit in that mediocre film; at least that film had some spirited performances to somewhat smooth over the many rough spots. The liveliest turns in On Edge are given by two people who are barely featured: Kathy Griffin as an especially long-in-the-tooth competitor and Wendie Malick as Veda's domineering ex-skater stage mother. Other familiar faces turn up, most notably a number of real-life skating champions and Olympians, but they add nothing to proceedings--case in point, a hammy and heavily made-up Scott Hamilton, who is not nearly as hilarious as he apparently thinks he is as a testy skating judge. One non-skater cameo actually does more harm than good: that by Michael McKean, whose fleeting presence just brings to mind mockumentaries far more smart and entertaining than On Edge could ever hope to be.
A Song for Martin (En Sång för Martin)

BUY on Amazon: Poster! | DVD! | Blu-ray!
A devoted spouse stands by the Alzheimer's-stricken significant other, a celebrated artistic genius. I speak not of Iris, but Bille August's similarly-themed Swedish-language drama, which trumps its higher profile counterpart by telling a more involving love story and hence more affecting tale of disease. Martin (Sven Wolter) is a brillant conductor/composer who strikes up a late-in-life affair with Barbara (Viveka Seldahl). Both having been stuck in long-fizzled marriages for years, each finds in the other a grand, life-affirming passion that they previously only had for music. Their courtship is sweet and touching, not to mention completely convincing, due in no small part to--in a most welcome inverse of the norm--the palpable screen chemistry between real-life marrieds Wolter and Seldahl.

That same rapport also makes the inevitable onset of illness all the more heartbreaking. Martin and Barbara marry, but wedded bliss is shortlived when the disease ever so gradually takes its toll on Martin's faculties, impairing his ability to everyday things, let alone compose the opera he promised his manager (Reine Brynolfsson). August so firmly establishes characters of Martin and Barbara and their relationship, so when the disease does enter the picture, the film does not suddenly become about that; the focus clearly remains on the effect it takes on the people--not simply Martin, who stubbornly attempts to carry on with writing his opus despite his obvious inability to do so; but mostly Barbara, who must face the choice of devoting her life to caring for her love or carving out a life of her own.

Martin may not carry the historical relevance as the Miramax awards hopeful or the pedigree of that film's cast (Judi Dench, Jim Broadbent, and Kate Winslet), but the film is all the better for it. Without the weight of scrutiny that comes with tackling a real-life subject or employing such heavyweight actors, Martin is freer to move and surprise an audience. There may not be much in the way of the latter area, but the work of August and his terrific leads certainly succeed in the former.
Tribute

BUY on Amazon: Poster! | DVD! | Blu-ray!
Watching a film about tribute bands may sound like a horrifying prospect to many, but as with any potentially cringe-inducing sight, the seemingly cheesy/campy idea does hold a strange fascination. That oddball allure may be what initially draws one to Kris Curry and Rich Fox's Tribute, but the craft and infectious energy of this "rockumentary" are what ultimately leave audiences satisfied.

In a compact 90 minutes, Curry and Fox cover no less than five bands: Larger Than Life (a tribute to KISS), Bloodstone (Judas Priest), Sheer Heart Attack (Queen), The Missing Links (The Monkees and The Beatles), and Escape (Journey). For the most part, the directors are able to spread the focus evenly across the groups, the major exception being Escape, who are only prominently featured at the beginning and end. One of their segments, however, offers one of the film's biggest laughs. As the Steve Perry stand-in belts out the classic power ballad "Faithfully" in concert, the camera slowly pulls away to reveal the exact location of the gig: a strip club.

Contrary to what one may expect, the many laughs in Tribute come from moments like that one, which don't necessarily come at the expense of the groups themselves. In fact, none of the groups seen here embarrass themselves, doing their idols proud not only by delivering lively performances but also through their careful attention to detail--even when it gets painful, as a couple of tight costume squeezes by lead singers in Larger Than Life and Sheer Heart Attack illustrate. That mostly everyone featured has a healthy sense of humor about what they do makes Tribute's subjects very likable and real people.

And make no mistake, this is a film about the people, with their musical interests being just one part of who they are; this is no Trekkies-like documentary that simply zeroes in on the obsession and before long becomes more than a little redundant and hence tiresome. Scenes of the bands performing in concert are actually outnumbered by those following them offstage, whether in situations directly related to music or not. While much humor emerges from these sequences--such as when a ridiculously hyperactive Larger Than Life hopeful auditions for the band, or when Bloodstone lead singer Jeff Richards attempts to talk to his wife about band business while his kids constantly act up--more important and memorable is the intimate personal insight. Particularly affecting is the story of Bloodstone member Rich Sorensen, who discusses his higher musical aspirations at his tedious job at a tire shop. The human dimension to Tribute is exactly that--warts and all, and some drama arises within the ranks of a few of the groups: two bands must deal with the sudden departures of their lead singers while another suffers a most acrimonious bust-up.

While events do occasionally take more serious turns, Curry and Fox never lose sight of why these people go to such expense to take to the stage as their rock-'n-roll idols: the sheer joy of it all. Tribute is a salute to the passionate dedication of those who work so hard to share that feeling with their audiences, and much like its subjects, the film brings a strong taste of that euphoric rush to its viewers. The average moviegoer may not necessarily leave the film quite as enthusiastic as the Queen/Sheer Heart Attack "superfan" featured in one of the film's most amusing sections, or even the less obsessive but still hard-rocking "heavy metal mailman," but one certainly comes away not only understanding but also sharing at least part of their excitement after watching this wildly enjoyable film.
---
AFI Fest 2001 Home
AFI Fest 2001 Award Winners
AFI Fest Official Site
---
We are a participant in the Amazon Services LLC Associates Program, an affiliate advertising program designed to provide a means for us to earn fees by linking to Amazon.com and affiliated sites
AFI Fest presented by Audi 2011 Reviews/© Michael Dequina
All images and multimedia files are copyright their respective copyright holders and no rights are given or implied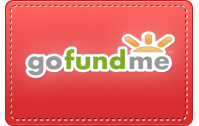 Please keep The Movie Report/
Mr. Brown's Movie Site alive
by generously submitting a PayPal donation.