"One Night Only"
Deena Jones and the Dreams



The first single to be released from the Dreamgirls motion picture soundtrack is not surprisingly a cut performed by reliable charttopper Beyoncé Knowles (billed on the single in character as "Deena Jones and the Dreams"), and also not surprising it is of her character's probably most widely known song in the show (who could forget those inescapable television spots for the original stage production centered around the song in the '80s?), the disco version of "One Night Only." Devout devotees of the 1981 original Broadway cast recording may be upset to find that Knowles does not duplicate Sheryl Lee Ralph's light Diana Ross-inspired croon but rather belts the song, but that's about the only somewhat valid knock anyone can make on the track. The real star on the track is not Knowles--though she does a fine job in putting her own spin on the tune--but The Underdogs, who have not only made it distinct from its 1981 counterpart but also more boldly authentic to the time period from which the song is set in the story's historical timeline. This "One Night Only," from the whispery, moany "Love to Love You Baby"-esque intro to the percussion- and horn-heavy instrumental arrangement, is far more concretely rooted to disco's emergent sound of the early '70s than the original. Little details such as the use of whistles, the unmistakable disco "ping," and the vocal chant during the breakdown firmly place the song in its proper era, unlike the original stage and cast recording arrangement, which is more reflective of the early '80s dance club/latter-day disco sound than something from the '70s. If this first single is any indication, then The Underdogs have not, as some have feared, overly contemporized the music for the film soundtrack; rather, this sample would suggest they have instead made it more throwback--and, hence, a more timeless document of the score.

(written July 30, 2006)
---
BUY THE:
DVD!
BLU-RAY!
MOVIE POSTER!
MOTION PICTURE SOUNDTRACK CD!
MOVIE BOOK!
COLLECTOR'S PROGRAM!
MOVIE SHEET MUSIC!
BROADWAY CAST CD!
CONCERT CD!
BROADWAY POSTER!
SHEET MUSIC!

The Review
News
Set Visit
"Showstopper Edition" DVD Review
Trailer Review
"Listen" Review
Home

---
External links:
Dreamgirls: The Official Movie Site
Keith Robinson @ MySpace
Jennifer Hudson @ MySpace
Anika Noni Rose @ MySpace
Sharon Leal @ MySpace
Jamie Foxx Official Site
Beyoncé Knowles Official Site
Jennifer Hudson Official Site
Dreamgirls Fans @ BlogSpot
Dreamgirls @ The Internet Movie Database
Dreamgirls: Your Virtual Coffee Table Book of the Musical
---
Dreamgirls @ The Movie Report/Mr. Brown's Movie Site/© Michael Dequina
Image courtesy DreamWorks Pictures
All images and multimedia files are copyright their respective copyright holders and no rights are given or implied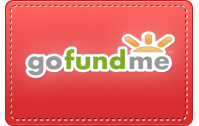 BUY!
Please keep The Movie Report/
Mr. Brown's Movie Site alive
by generously submitting a PayPal donation.