The Best & Worst of 1998

---
TOP 10
(in alphabetical order)
Honorable Mention:
(in alphabetical order)
The Celebration (Festen); Fallen Angels; Hilary and Jackie; Mulan; The Opposite of Sex; Out of Sight; Rushmore; Shakespeare in Love; The Truman Show; You've Got Mail

Bests:


Subscribe to The Movie Report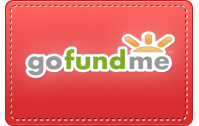 ---
BOTTOM 10
THE WORST

If you thought overpaid screenwriter Joe Eszterhas's long line of masturbatory fantasies for the screen were ghastly, they are nothing compared to Eszterhas himself jacking off with this excrutiating vanity "satire" of the movie business. Roger Ebert called it "the worst film of this or any other year." He was being too kind.

And, in alphabetical order...


For every positive argument for old-TV-show-to-film translations (The Fugitive, for instance), there always arises a number of empty films like these two, which rely solely on not-so-special effects and nostalgia to carry barely-written scripts, phoned-in performances, and negligible direction.


So you're a big fan of South Park, taping every episode and buying all the merchandise. Do you run out and see a film starring the series' creators? Didn't think so.


If there's anything more harmful to your brain then constantly getting drunk and stoned, it's sitting in a movie auditorium for over two hours watching two guys doing it over and over and over and over and over and over...


Funny, when the San Diego Film Critics Society awarded Gwyneth Paltrow their special award for "consistent acting excellence," there was no mention of her somnambulent "performance" in this intelligence-insulting "mother-in-law-from-hell" pseudo-thriller.


Something is clearly amiss when the most memorable scene of a film filled with women relating their sexual needs and desires is an overblown, completely straight-faced housework-as-grieving climax, complete with angry vacuuming, anguished dish washing, and cleanser cans being thrown in frustration.


Never mind all the cursing, fighting, and assorted debauchery and depravity on display in this thinly-veiled screen riff on Springer's talk show--what's really offensive and protest-worthy is (gasp!) a brief but no less horrifying Springer sex scene.


The nadir of the so-called "new nihilism"--blood, violence, sex, and assorted mayhem with no ideas to back them up. The same has been said about the underrated and misunderstood Very Bad Things, but even that film's many vocal detractors can concede at least one point of merit. There is absolutely none in this "effort" in name only from writer-director Skip Woods.
Dishonorable Mention:
(in alphabetical order)
Almost Heroes; Disturbing Behavior; Half Baked; The Horse Whisperer; I Still Know What You Did Last Summer; Major League: Back to the Minors; A Night at the Roxbury; Patch Adams; The Real Blonde; Wrongfully Accused

Subscribe to The Movie Report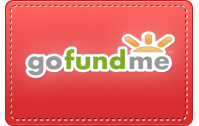 ---
1998 RELEASES IN REVIEW
all movies graded out of four stars (
)
---
Images courtesy Miramax Films, Good Machine, PolyGram Filmed Entertainment, Rotten Tomatoes, CinemaReview, Paramount Pictures, 20th Century Fox, Cinema1, Warner Bros., Fine Line Features, and Sony Pictures

---
The Best & Worst of 1998/© Michael Dequina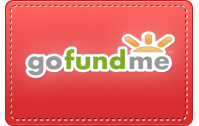 Please keep The Movie Report/
Mr. Brown's Movie Site alive
by generously submitting a PayPal donation.
Click here to buy movie posters!