The Best & Worst of 1994

TOP 10
1) Pulp Fiction
BUY THE: Poster! | DVD! | Blu-ray Set! | Blu-ray! | UMD! | VHS! | Soundtrack! | Screenplay!
The most original and satisfying film of the year, Quentin Tarantino's violent dark comedy is an off-the-board success in every respect: smart, fresh writing, solid direction, and, most importantly, an all-around exceptional cast. John Travolta may have received the lion's share of press, but the best performance comes from Samuel L. Jackson as Travolta's partner. Bruce Willis, Uma Thurman, Travolta, Jackson, and a host of others turn in career performances. An incredibly accomplished effort from only a second-time director.
2) Forrest Gump
BUY THE: Poster! | DVD! | Blu-ray! | VHS! | Soundtrack! | Score CD! | Novel! | Book on Tape!
Phenomenal box office success or not, this film is a moving, funny, unpredictable, and unforgettable journey through three decades. Tom Hanks gives the performance of the year in the title role; something is very wrong if he doesn't win Oscar #2 come March. The whole cast is superb, especially Robin Wright, who is a revelation as the love of Forrest's life. Robert Zemeckis outdoes himself with this one, proving to be a true storyteller, more than just a director of special effects-laden extravaganzas.
4) Natural Born Killers
BUY THE: Poster! | DVD! | Blu-ray! | VHS! | Soundtrack! | Screenplay!
The definitive love-it-or-hate-it film is also a masterpiece of filmmaking, a "movie" in the purest sense of the word. A flashily edited, hyperactive barrage of violent yet mesmerizing images, Oliver Stone's tale of murderous lovers who become celebrities is undeniably disturbing yet irresistibly addicting. Woody Harrelson and Juliette Lewis are chilling as the killers of the title while Robert Downey, Jr. gives a hilarious scene-stealing performance as the tabloid television reporter who helps the couple rise to fame.
5) Red (Trois Couleurs: Rouge)
BUY THE: Poster! | DVD Set! | DVD! | VHS! | Soundtrack!
While Krzysztof Kieslowski's entire Three Colors trilogy is quite an accomplishment, his final installment stands out from the rest not only as a fascinating film but as a haunting work of art. A beautiful meditation on life, love, and the mysterious bonds that link us all together, the film is an exhilarating puzzle whose solution is far greater than the sum of its already-outstanding parts.
6) Ed Wood
BUY THE: Poster! | DVD! | VHS! | Soundtrack! | Screenplay!
This raucous biopic of the worst filmmaker of all time is also a classy celebration of the love of movies. Tim Burton delivers the best film of his career, bolstered by excellent performances by Johnny Depp in the title role and--especially--Martin Landau as Bela Lugosi.
8) Speed
BUY THE: Poster! | DVD! | VHS! | Soundtrack!
The best action film of the year, expertly directed by another first-timer, cinematographer Jan DeBont. Like its central bus, this film is an exhilarating thrill machine that goes from 0 to 50 in the opening minutes and never lets up.
9) The Last Seduction
BUY THE: Poster! | DVD! | VHS! | Soundtrack!
John Dahl's nasty little film noir came out of nowhere, bringing with it one of the best performances of the year by Linda Fiorentino, who is nothing short of outstanding as perhaps the most vicious and coldhearted maneating viper ever to hit the big screen. Dark, funny, and all-around entertaining.
10) True Lies
BUY THE: Poster! | DVD! | VHS! | Soundtrack!
Surprisingly controversial, this exciting action comedy shows why James Cameron is the top action filmmaker in America. Dazzling stunts, incredible effects by Digital Domain, and underrated performances by Arnold Schwarzenegger and Jamie Lee Curtis make for a thrilling adventure with many laughs along the way.
Subscribe to The Movie Report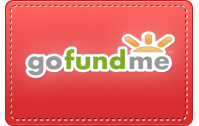 ---
BOTTOM 10
1) Milk Money
BUY THE: Poster! | DVD! | VHS!
I can hear the pitch for this one: "a sex comedy for the whole family." Whoever didn't kill the film right then and there and greenlighted this ghastly mess ought to be shot. Despite a likable performance by Ed Harris, this "comedy" goes nowhere fast and has a wildly unbelievable plot that's all over the map. As a hooker with the dreaded "heart of gold," Melanie Griffith proves once and for all that, aside from Madonna, she's the worst actress working today. Awful.
2) On Deadly Ground
BUY THE: Poster! | DVD! | VHS! | Soundtrack!
A hilariously inauspicious directorial debut by Steven Seagal. A vanity project in the strongest sense of the term, this film has it all: bad acting, bad writing, bad direction, bad action sequences. Seagal's closing monologue on saving the planet is a real howler. One question: how does blowing up an oil rig help save the environment? This film is destined to become a camp classic.
3) The Flintstones
BUY THE: Poster! | DVD Set! | DVD! | VHS!
The blockbuster that no one liked. All the thought went into the art direction and nothing else. How could no less than 32 writers come up with something so boring and excrutiatingly unfunny?
4) Tom & Viv
BUY THE: Poster! | DVD! | VHS! | Play!
An uninvolving, pretentious bore. Miranda Richardson tries her best, but she is ultimately wasted in this dull account of poet T.S. Eliot's (the opaque Willem Dafoe) disastrous marriage to Vivienne Haigh-Wood (Richardson). Never are we clued in to why these people were attracted to each other in the first place, or how her "madness" influenced his poetry. Producer Peter Samuelson said, "Until now, Vivienne Haigh-Wood has only been a mere footnote in history books." After seeing this disaster of a movie, I see why she was treated as only a footnote.
5) Blown Away
BUY THE: Poster! | DVD! | VHS! | Soundtrack!
Someone should tell director Stephen Hopkins that "action thrillers" require one small ingredient--action. Only Tommy Lee Jones holds any attention as the villain; lead Jeff Bridges appears to be sleepwalking, and the film moves at a snail's pace. The script aspires to be a provocative thriller about the IRA, but it ends up lost in a muddle of pseudo-political "intrigue."
6) North
BUY THE: Poster! | VHS! | Soundtrack!
A brain-dead curiosity piece. Rob Reiner, what were you thinking? Despite the best efforts of Elijah Wood and Bruce Willis, this "heartwarming family comedy" is neither funny nor warm.
8) Color of Night
BUY THE: Poster! | DVD! | VHS! | Soundtrack!
A psychological thriller that glazes over every serious psychological issue it remotely touches. If you can't figure out the "surprise" plot twist after the first twenty minutes, get your eyes checked. Jane March embarrasses herself as the femme fatale, while Bruce Willis actually isn't too bad as a psychiatrist. Still, an appallingly inept and often laughable whodunit.
9) Intersection
BUY THE: Poster! | DVD! | VHS! | Soundtrack!
So much potential, so little payoff. A romantic melodrama without a single character anyone remotely cares about, this film was justly ignored at the box office. Richard Gere is bland, and Lolita Davidovich is annoying; however, only Sharon Stone lives up to the promise by giving an impressive performance as Gere's scorned wife. But she's the only bright spot in this dreary film.
10) The Return of Jafar
BUY THE: Poster! | DVD! | VHS!
Yes, it was only made for video, but this cheap attempt by Disney to further cash in on Aladdin was 65 tedious minutes of forgettable songs and boring so-called "adventure." Dan Castellaneta proves to be a good enough replacement for Robin Williams, but he isn't given anything funny, let alone interesting, to do.
Subscribe to The Movie Report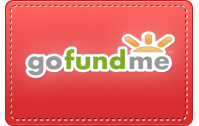 ---
1994 RELEASES IN REVIEW
all movies graded out of four stars (
)
---
The Best & Worst of 1994/© Michael Dequina
All images and multimedia files are copyright their respective copyright holders and no rights are given or implied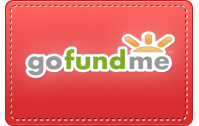 Please keep The Movie Report/
Mr. Brown's Movie Site alive
by generously submitting a PayPal donation.
Click here to buy movie posters!