Awards Watch 2004
Updated: February 27, 2005
77th Annual Academy Award Winners
62nd Annual Golden Globe Award Winners
11th Annual Screen Actors Guild Award Winners
20th Annual Independent Spirit Award Winners
PICTURE
ACTOR
ACTRESS
SUPPORTING ACTOR
SUPPORTING ACTRESS
ENSEMBLE PERFORMANCE
*No ensemble award from AA, CFCA, DFWFCA, FFCC, GG, KCFCC, LAFCA, LVFCS, NSFC, NYFCC, OFCS, SDFCS, SEFCA, SFC, SFFCC, TFCA
DIRECTOR
SCREENPLAY
Eternal Sunshine of the Spotless Mind - Charlie Kaufman (AA - Original, C - Original, KCFCC - Original, LVFCS, NBR - Original, OFCS - Original, PFCS - Original, SEFCA - Original, SFC - Original, TFCA, WAFCA - Original, Writers Guild of America - Original)
Sideways - Alexander Payne & Jim Taylor (AA - Adapted, BFCA, BSFC, C - Adapted, CFCA, FFCC, GG, KCFCC - Adapted, LAFCA, NBR - Adapted, NSFC, NYFCC, OFCS - Adapted, PFCS - Adapted, SDFCS - Adapted, SEFCA - Adapted, SFC - Adapted, SFFCC, UFCS, WAFCA - Adapted, Writers Guild of America - Adapted)
Vera Drake - Mike Leigh (SDFCS - Original)
*No screenplay award from DFWFCA
FOREIGN LANGUAGE PICTURE
Bad Education (La Mala Educación), directed by Pedro Almodóvar (NYFCC)
Hero, directed by Zhang Yimou (LVFCS, OFCS, PFCS, TFCA)
House of Flying Daggers, directed by Zhang Yimou (BSFC, C - tie, LAFCA)
Maria Full of Grace, directed by Joshua Marston (SEFCA, SFC, SFFCC, WAFCA)
Mooladé, directed by Ousmane Sembene (NSFC)
The Sea Inside (Mar Adentro), directed by Alejandro Amenábar (AA, BFCA, GG, NBR, SDFCS)
Spring, Summer, Fall, Winter... and Spring, directed by Kim Ki-duk (C - tie)
A Very Long Engagement (Un Long Dimanche de Fiançailles), directed by Jean-Pierre Jeunet (CFCA, DFWFCA, FFCC, KCFCC, UFCS)
ANIMATED FEATURE
The Incredibles, directed by Brad Bird (AA, BFCA, DFWFCA, FFCC, KCFCC, LAFCA, LVFCS, NBR, NYFCC, OFCS, PFCS, SDFCS, SFC, UFCS, WAFCA)
The Triplets of Belleville, directed by Sylvain Chomet (TFCA)
*No animated feature award from BSFC, C, CFCA, GG, NSFC, SEFCA, SFFCC
DOCUMENTARY/NON-FICTION FILM
Born into Brothels, directed by Ross Kauffman & Zana Briski (AA, LAFCA, NBR)
Control Room, directed by Jehane Noujaim (BSFC, SFC - tie)
The Corporation, directed by Jennifer Abbott & Mark Achbar (C)
Fahrenheit 9/11, directed by Michael Moore (BFCA, CFCA, DFWFCA, FFCC, KCFCC, LVFCS, NYFCC, OFCS, PFCS, SEFCA, SFFCC, WAFCA)
The Fog of War, directed by Errol Morris (TFCA)
Super Size Me, directed by Morgan Spurlock (UFCS)
Tarnation, directed by Jonathan Caouette (NSFC, SDFCS)
Touching the Void, directed by Joe Simpson (SFC - tie)
*No documentary award from GG
CINEMATOGRAPHY
*no cinematography award from DFWFCA, FFCC, GG, KCFCC, NBR, SEFCA, SFC, SFFCC, TFCA, UFCS, WAFCA
ORIGINAL SCORE
*No score award from BSFC, DFWFCA, FFCC, KCFCC, NSFC, NYFCC, SEFCA, SFC, SFFCC, TFCA, WAFCA
ART DIRECTION / PRODUCTION DESIGN
*No production design award from BSFC, CFCA, DFWFCA, FFCC, GG, KCFCC, NSFC, NYFCC, OFCS, SEFCA, SFC, SFFCC, TFCA, UFCS, WAFCA
MISCELLANEOUS AWARDS
Boston Society of Film Critics:

New Filmmaker:
Jonathan Caouette, Tarnation

Chicago Film Critics Association:
Dallas-Ft. Worth Film Critics Association:
Florida Film Critics Circle:
Las Vegas Film Critics Society:

Film Editing:
The Aviator - Thelma Schoonmaker
Costume Design:
The Aviator - Sandy Powell
Visual Effects:
Sky Captain and the World of Tomorrow
Song:
"Old Habits Die Hard," Alfie - Music & Lyrics: Mick Jagger & David A. Stewart
Family Film:
Finding Neverland, directed by Marc Forster
Youth in Film Award:
Freddie Highmore, Finding Neverland
Best DVD (packaging, content and transfer):
Mary Poppins 40th Anniversary Edition (Walt Disney Home Entertainment)
William Holden Lifetime Achievement Award:
Julie Andrews

Los Angeles Film Critics Association:

New Generation:
Joshua Marston, writer/director; and Catalina Sandino Moreno, actress, Maria Full of Grace
Douglas Edwards Experimental/Independent Film/Video Award:
Star-Spangled to Death by Ken Jacobs
Career Achievement:
Jerry Lewis
Special Citation:
Brian Jamieson of Warner Bros. and Richard Schickel for the reconstruction of Samuel Fuller's The Big Red One

National Board of Review:

Special Achievement Award in Filmmaking:
Clint Eastwood, Million Dollar Baby
Breakthrough Performance, Actor:
Topher Grace, p.s. / In Good Company
Breakthrough Performance, Actress:
Emmy Rossum, The Phantom of the Opera
Directorial Debut:
Zach Braff, Garden State
Freedom of Expression:
Special Mention for Excellence in Filmmaking:

The Assassination of Richard Nixon, directed by Niels Mueller
Before Sunset, directed by Richard Linklater
The Door in the Floor, directed by Tod Williams
Enduring Love, directed by Roger Michell
Eternal Sunshine of the Spotless Mind, directed by Michel Gondry
Facing Windows, directed by Ferzan Ozpetek
Garden State, directed by Zach Braff
A Home at the End of the World, directed by Michael Mayer
Imaginary Heroes, directed by Dan Harris
Since Otar Left, directed by Julie Bertuccelli
Stage Beauty, directed by Richard Eyre
Undertow, directed by David Gordon Green
The Woodsman, directed by Nicole Kassell

Career Achievement:
Jeff Bridges
Billy Wilder Award for Excellence in Directing:
Milos Forman
William K. Everson Award for Film History:
Richard Schickel
Producers Award:
Jerry Bruckheimer

New York Film Critics Circle:

First Film:
Maria Full of Grace, directed by Joshua Marston
Special Award:
Milestone Films, in honor of 15 years of restoring classic films

Online Film Critics Society:
San Diego Film Critics Society:
San Francisco Film Critics Circle:

Marlon Riggs Award for courage & vision in the Bay Area film community
Anita Monga, former programmer for the Castro Theatre

Seattle Film Critics:

Living Treasure Award:
Harry Bumstead
Special Citation:
Brian Jamieson and Richard Schickel

Toronto Film Critics Association:

First Feature:
Maria Full of Grace, directed by Joshua Marston
Canadian Film:
The Triplets of Belleville, directed by Sylvain Chomet

Utah Film Critics Association:
---
Awards Watch 2004/© Michael Dequina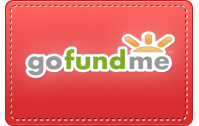 Please keep The Movie Report/
Mr. Brown's Movie Site alive
by generously submitting a PayPal donation.
Click here to buy movie posters!